A se spomnite moje prejšnje manikure in In The Army laka? No, danes imam za vas še ujemajoč EOTD. Poimenovala sem ga kar po zadnji omejeni kolekciji znamke Catrice Expect The Unexpected. Iz te kolekcije mi je uspelo dobiti le dve reči (pa tako sem si želela nekaj lakov za nohte), vse ostalo je bilo že razprodano.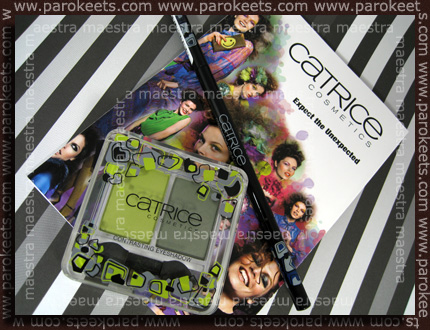 Zadovoljna sem, da sem dobila zeleni dvojček senčil za oči, ker sta mi barvi res zelo všeč! Čisto moja odtenka! Pri današnjem EOTD prevladujeta omenjeni senčili.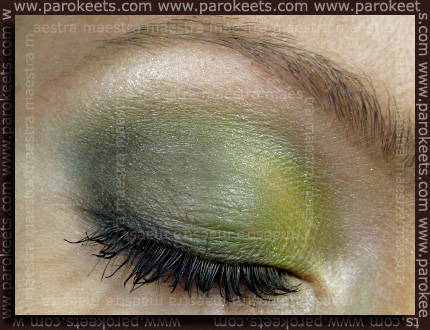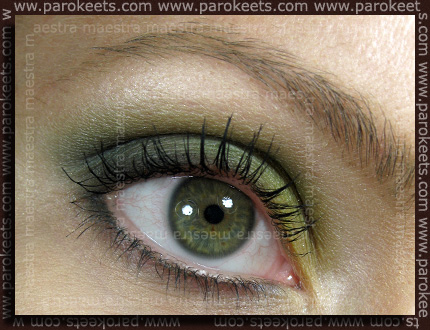 Izdelki, s katerimi sem ustvarila današnji EOTD:
Catrice – Expect The Unexpected – In The Lime-L'eye'ght (senčili)
Catrice – Expect The Unexpected – Behind Blue Eyes (črtalo za oči)
Revlon – Tempting Teal (mat senčilo)
Deborah – Dandy Glam – Emerald Rose (senčilo)
Everyday Minerals – Aussie Perk Me Up
Manhattan – Ultimate Definition maskara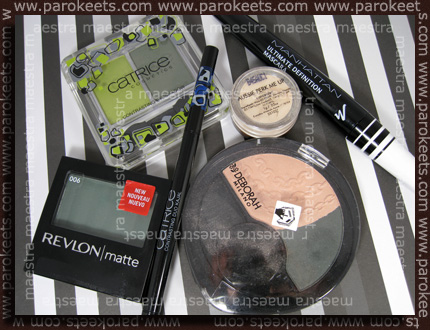 In še dodatna fotografija …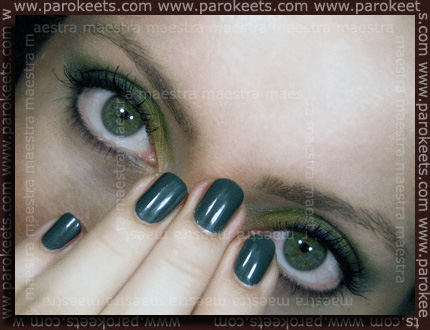 Lep dan vam želim!