Veste kaj pomeni, če imaš v zbirki veliko lakov in si rečeš: "Uf, tale je pa res hud!"     
To pomeni, da je tako lep, da lepši skoraj ne more biti. Ker so mi zelo všeč modri in vijolični odtenki, je ta kot naročen. Je mešanica obeh, a vseeno malo bolj vijoličen, kot izgleda na fotografijah.
Lak je iz pomladne kolekcije 2010  "Misa Mardi Gras Collection for Spring 2010".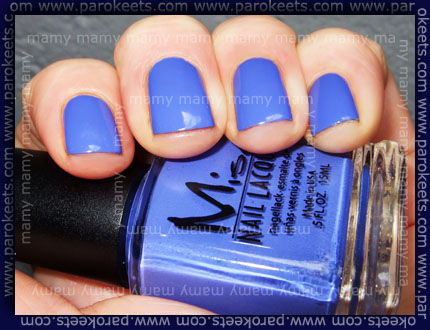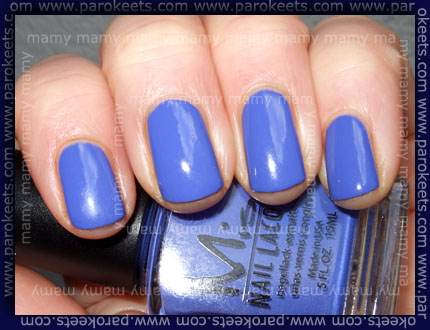 Lak sem nanesla z lahkoto. Že po prvem sloju je bila prekrivnost popolna, z drugim tankim slojem sem večinoma le popravila napake. Hitro se je posušil. Lak ima krem finiš. Kakorkoli, lak je lep "za umret".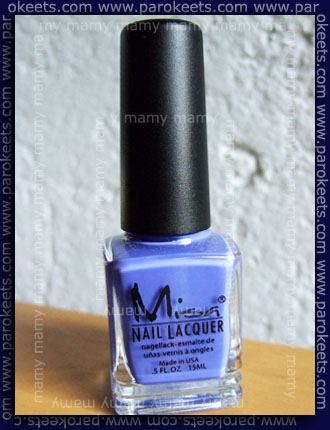 Med podobne lake uvrščam še dva modra Misa: It's Electric in Color Club: Chelsea Girl ter vijoličnega Misa: Total Eclipse Of The Heart. Vsi so vredni pozornosti.  
Se je dotaknil vašega srca?