Color Club-ov With Abandon je zelo lušten lak za nohte. Ima rahlo prosojno črno osnovo in šimer neenakomernih oblik. Kot sem že omenila, je lak rahlo prosojen. Za moje kratke nohte sta sicer zadostovali dve plasti, a morda boste za daljše nohte potrebovali tri plasti za popolno prekrivnost. Prav tako boste nujno potrebovali nadlak z leskom, saj ima lak, ko se posuši, rahlo dolgočasen izgled. Ni ne mat ne satenast, samo tak … brez sijaja je. Z nadlakom pa zaživi, saj pride šimer veliko bolj do izraza.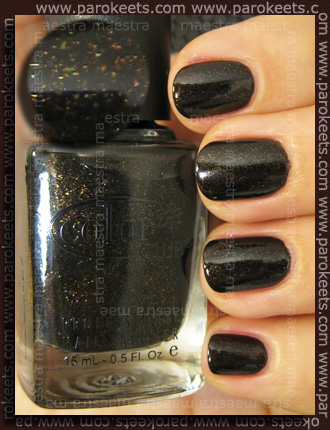 Naslednji lak, ki bi vam ga rada predstavila je Wild and Willing. Sam po sebi ni nič posebnega, ampak če odkrijete njegov skriti potencial, potem je neverjeten!!! Ko sem odkrila, kako noro lepo izgleda slojen čez temen lak, sem ostala brez besed. Pravzaprav gre za pravega duochrome lepotca!!!
Slike samega zase nimam. Prepričana sem, da ste ga videli že tisočkrat. Imam pa tono fotografij slojenega čez With Abandon. Resnično sem vam želela pokazati duochrome efekt …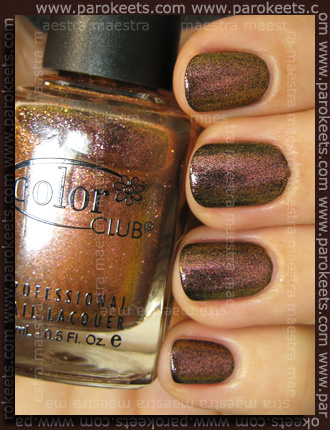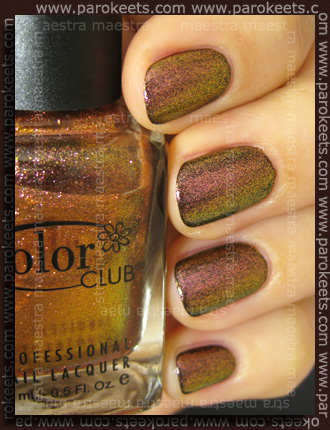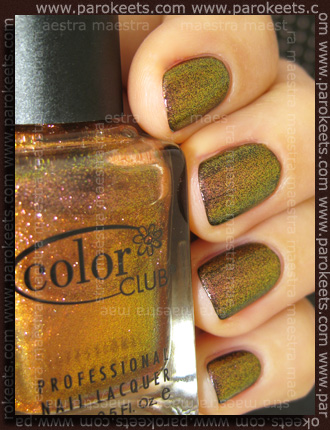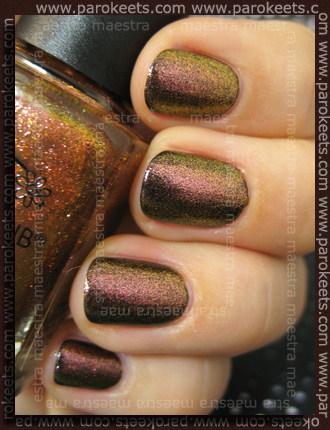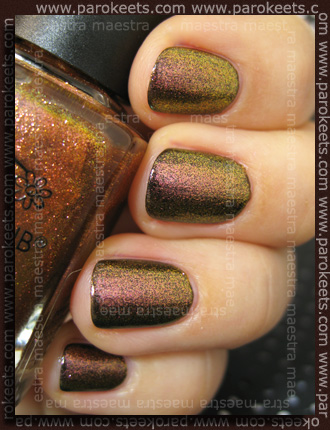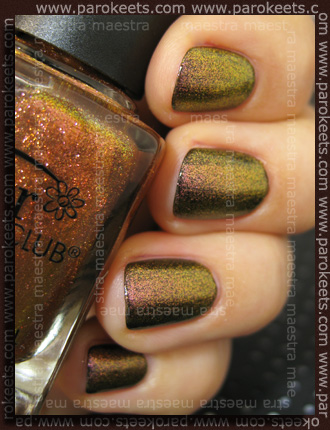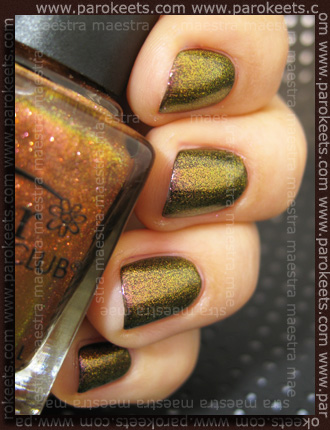 Oba odtenka sta iz fantastične kolekcije Wild At Heart. Prav tako pa sta oba odtenka tudi del našega giveaway-a! KLIK
V Sloveniji lahko lake Color Club kupite TUKAJ.