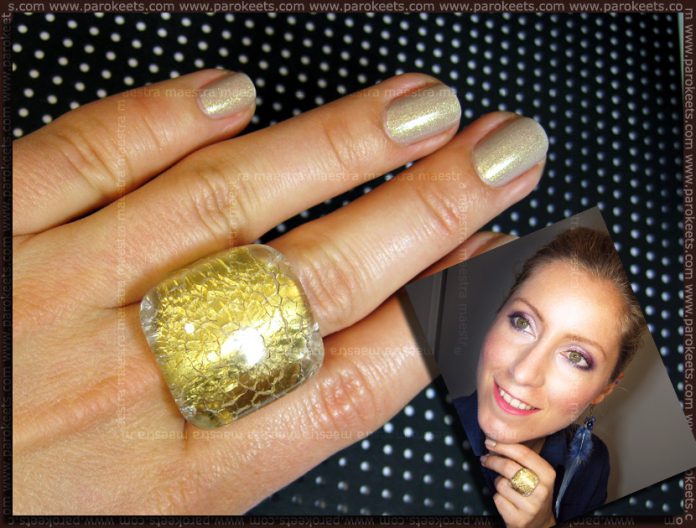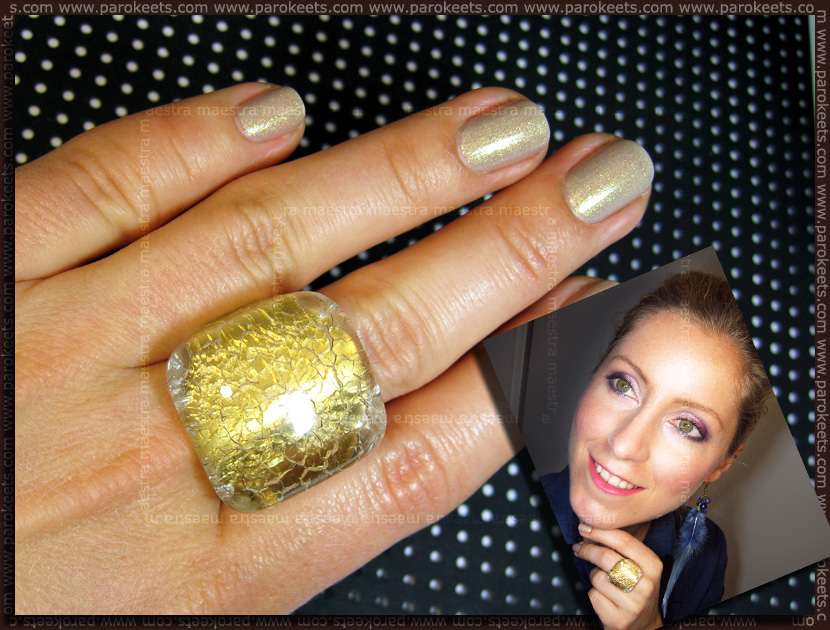 Zelo enostaven in vsakodneven make up z malo barve za poživitev, veliki uhani s perjem, velik prstan in lak za nohte, ki se lepo poda prstanu. To je moj današnji izgled.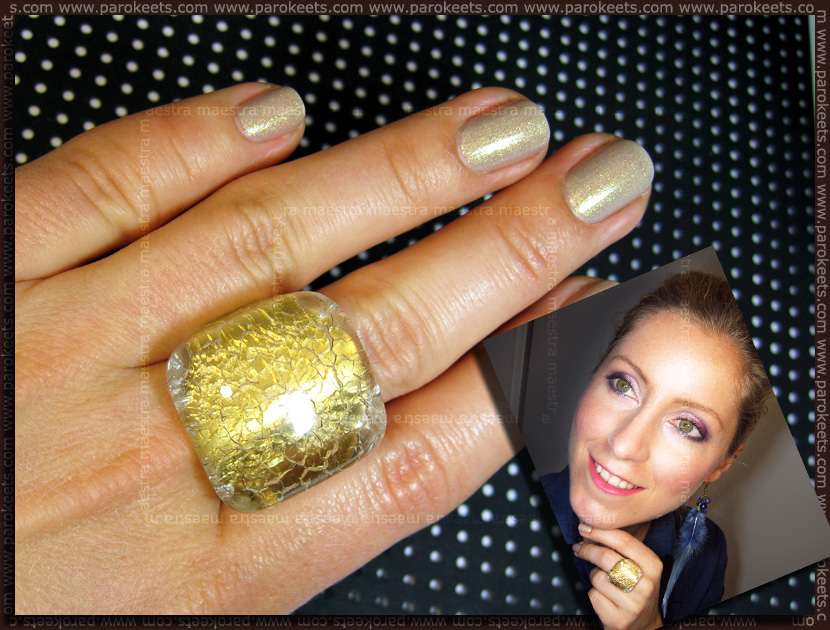 Izdelki, ki sem jih uporabila:
Oči:

Sleek – i-Divine Bad Girl make up paleta (Ja, s to temno paleto lahko ustvarite tudi vsakodnevne "look-e". )
Lička:

Make Up Factory – No. 10 Roman Rose Blusher
MAC – Moon River mineralize blush (samo pikica)
Ustnice:

Illamasqua – Scandal lipstick
Lep vikend vam želim!