Uradni opis v angleščini:
Shimmer and metallic loose shadows each packaged in mini jars. The Loose Pearl Powder made with super finely-milled mineral powders provides high impact color in long-lasting shades.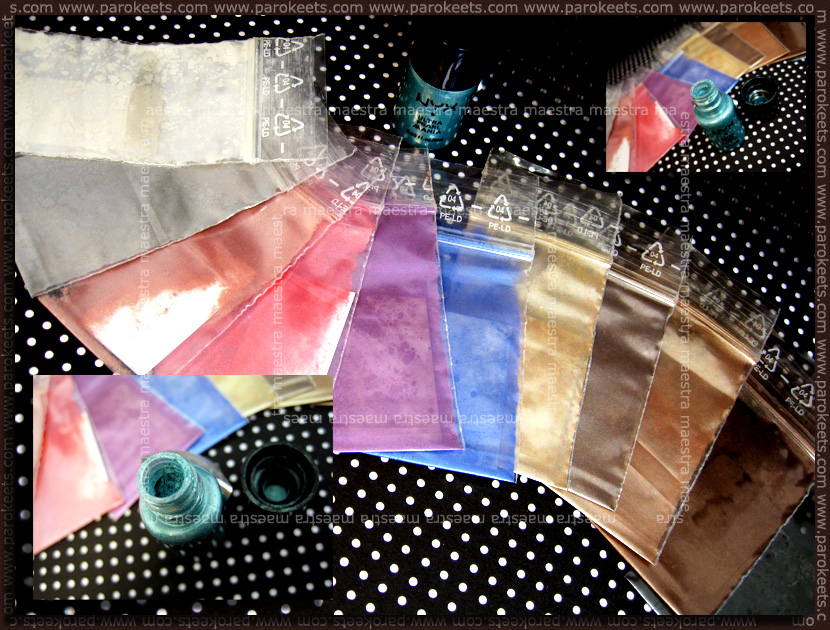 Swatch-i čez NYX – Jumbo Eyeshadow Pencil v odtenku Cottage Cheese.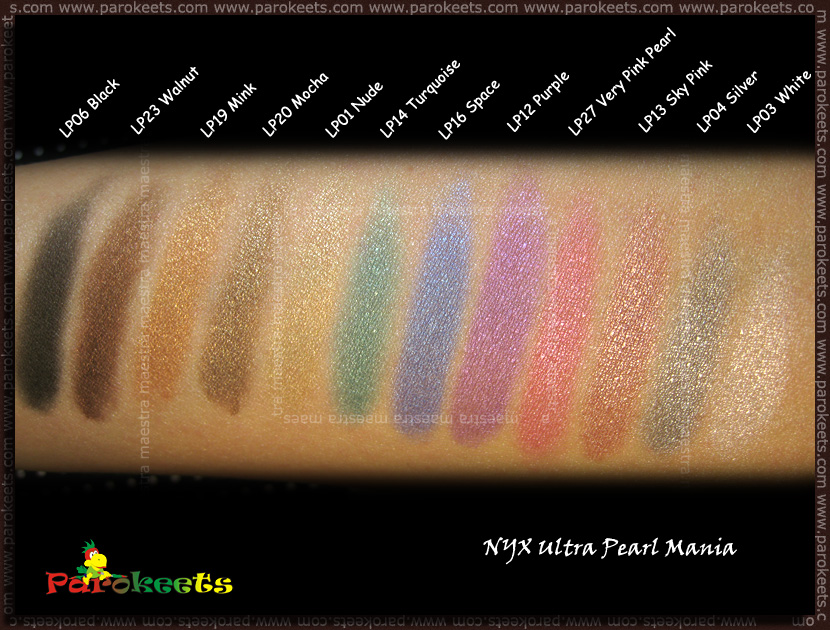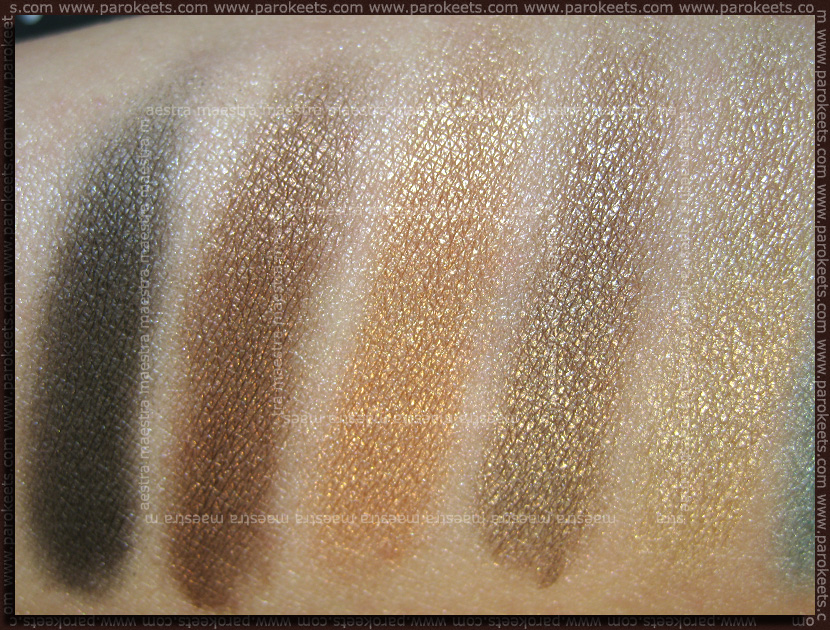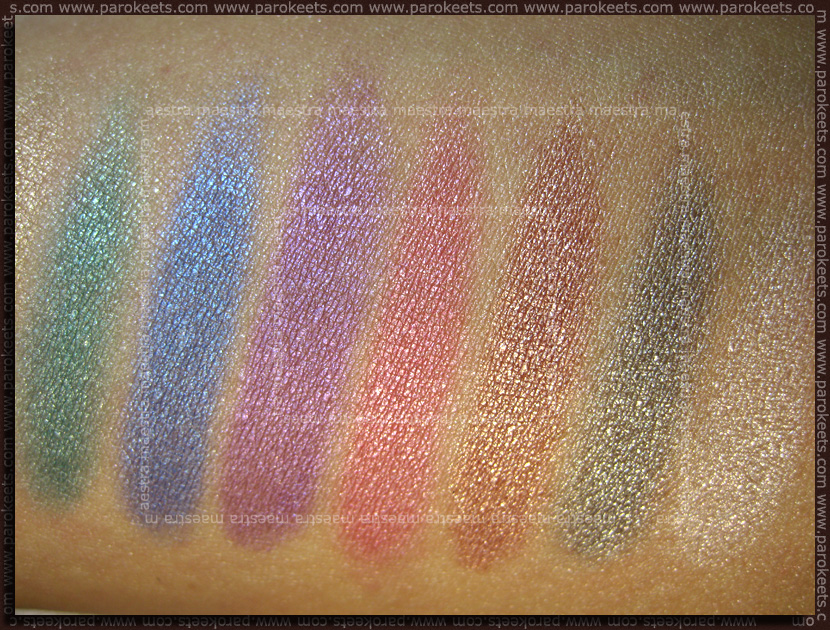 Zelo luštni odtenki. Enostavni za nanašanje. Čez bazo za senčila so na mojih normalnih (ne preveč mastnih) vekah zdržali ves dan. Edina stvar, ki mi ni všeč, je embalaža oziroma posodica, v katero so pakirani (poglej prvo fotografijo).
Cena: 3€.
Ste morda že preizkusili NYX senčila v prahu? Kako se vam zdijo?
*Testerje senčil in eno senčilo polne velikosti sem dobila v oceno iz spletne prodajalne Moja drogerija.