Vročina, vročina … kar pomeni stopljen make up … panda oči … mastna koža … Vse to sicer poskušam preprečiti, a v taki vročini je to skoraj nemogoče. In veste kaj? Prav malo mi je mar. Vem, da nisem edina, ki ima s tem težave v teh vročih dneh. In predlagam, da se tudi vi zaradi tega ne obremenjujte preveč. Življenje je že tako samo po sebi dovolj zakomplicirano, make up je le ena mini zadevica, kateri ne pustite, da vas razjezi. Naj vas make up samo razveseljuje!
Danes imam za vas čisto enostaven in zelo hitro narejen make up, ki ga nosim prav v tem trenutku, ko pišem ta prispevek.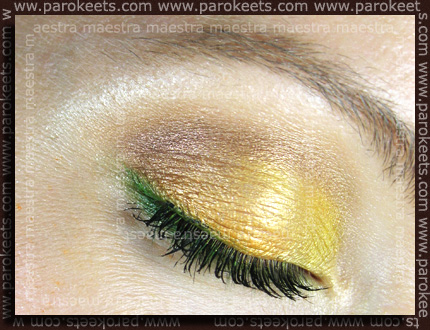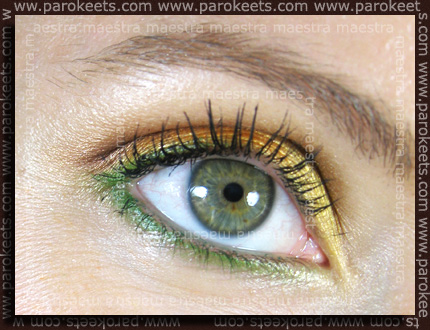 Oči:
Essence podlaga za senčila
Sleek – Sunset i-Divine paleta
Barry M – Soft Pencils v odtenkih Green (waterline) in Matte Green
Barry M – Khol Pencil v odtenku Lime
Essence – I Love Extreme maskara
Ustnice:
Beauty UK – Naughty šminka
Cheeks:
Barry M blusher v odtenku Strawberry
Kako se vi upirate vročini in kako poskrbite, da make up ostane na mestu?