Trenutno sem zelo zaposlena z editiranje swatchev Illamasqua Theatre of the Nameless kolekcije, zato sem hitro pogledala v datoteko z še neobjavljenimi swatchi, da vidim, če imam kaj kar vam lahko še danes pokažem.
In kaj sem našla? Kmalu bo eno leto odkar mi je Maestra podarila tega lepotca za rojstni dan. Nisem bila zadovoljna s swatchem, zato sem planirala narediti novega … a tega nisem nikoli nareidla.
Predstavljam vam BYS – Green With Envy. Zelen lak z modrim podtonom in luštnim šimrom. Seveda se mi je takoj priljubil.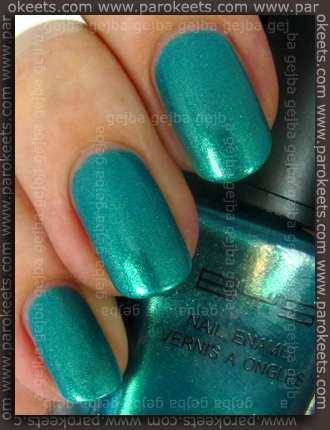 Maestra – hvala za tako lepo darilo.