Obljubila sem vam še en make up, ki ga je inspirirala kolekcija Theatre Of The Nameless znamke Illamasqua. Tokrat sem za inspiracijo vzela tole fotografijo (ki sem jo našla na Facebook strani od Illamasque).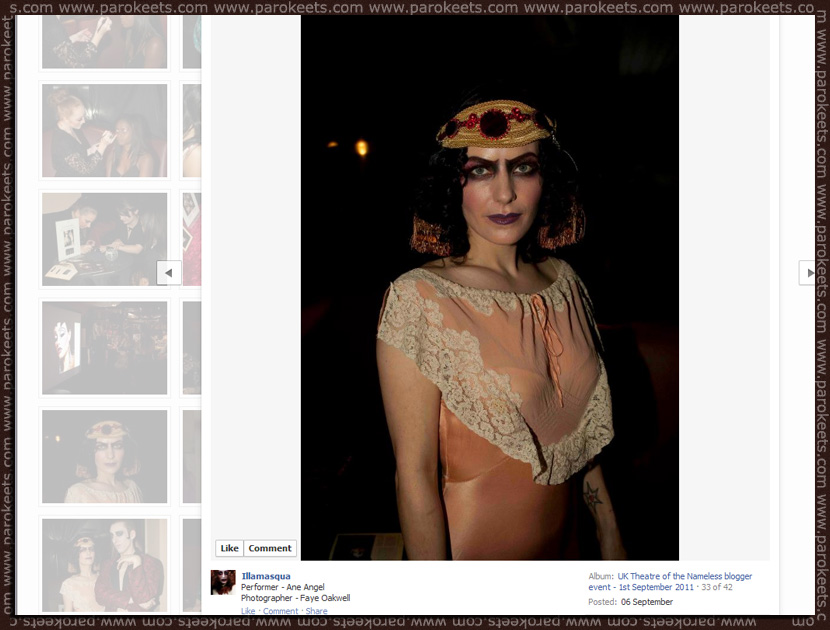 In to je moja kreacija.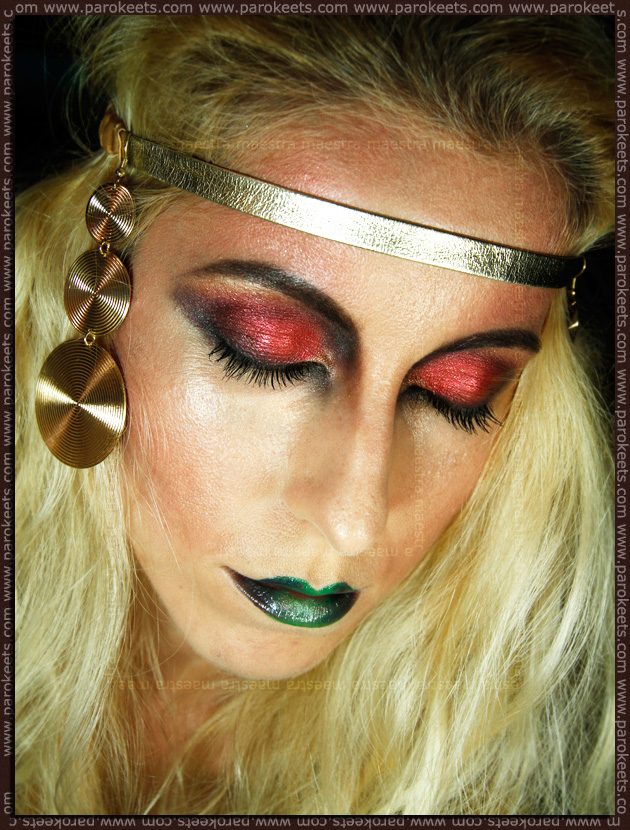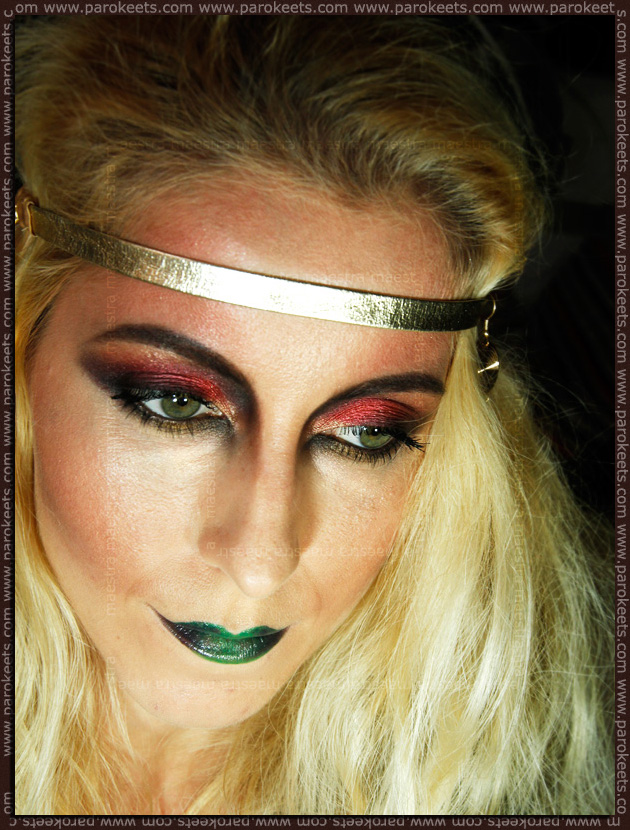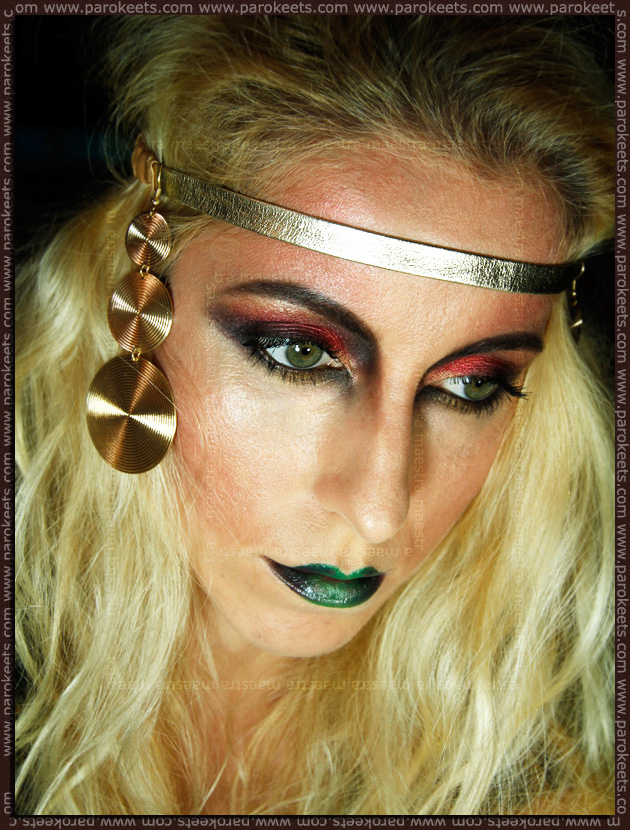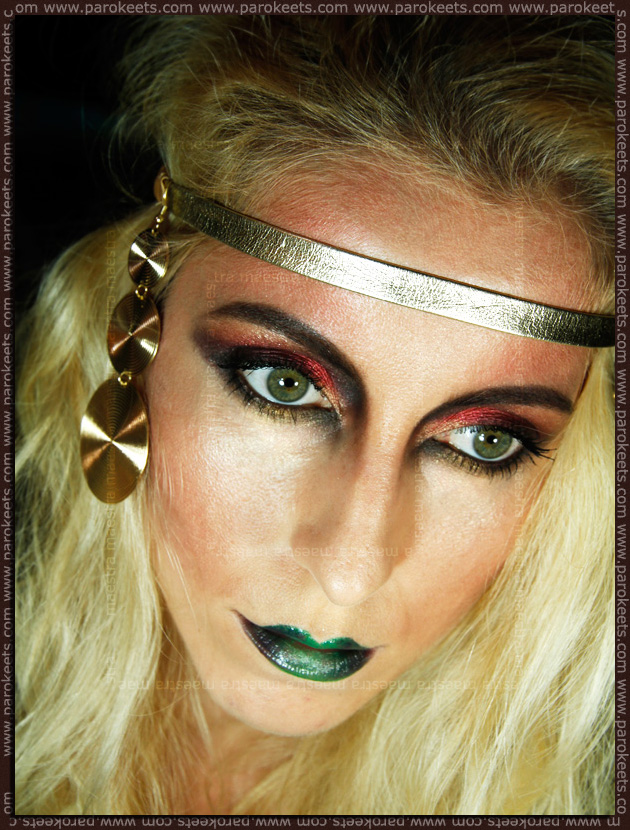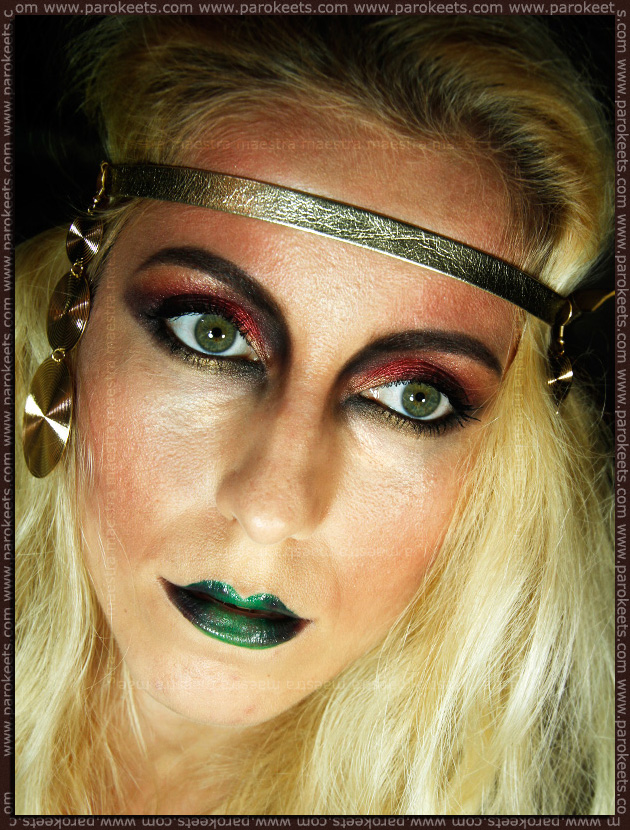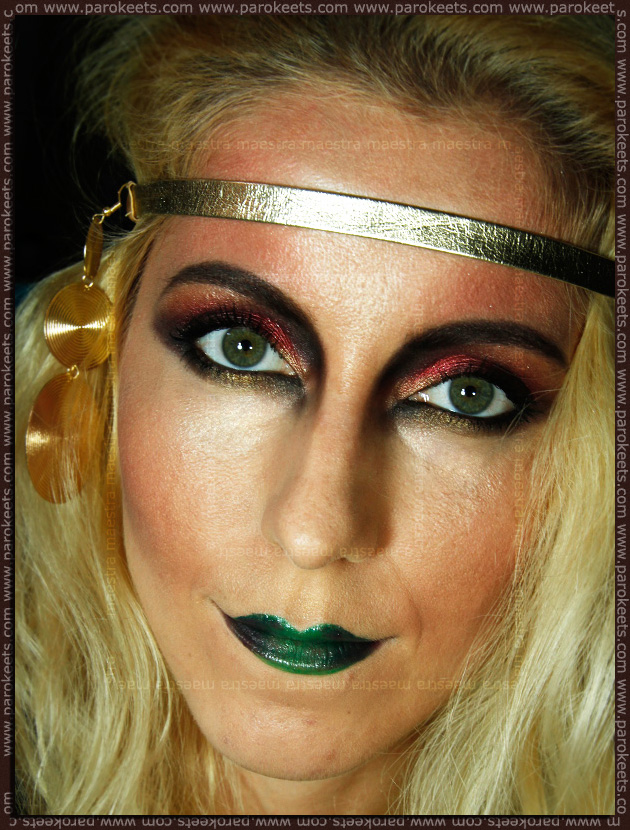 Tokrat ne bom skromna in bom kar odkrito napisala, da sem prav zadovoljan (celo navdušena), kako je izpadel look. Oči so dramatične in misteriozne. Obožujem Berber pigment (senčilo)! Čudovito izgleda z zelenimi očmi. Čeprav vsebuje srebrne delčke, pa ni praktično nič posipanja teh delcev. Krasno! Berber sem uporabila tudi za senčenje obraza (poglejte zgornje fotografije) in izgleda super. Samo v informacijo: Za (močno) konturiranje sem uporabila še črno senčilo.
Ne morem se odločiti, a zdi se mi, da so v mojih očeh zvezda looka zelene ustnice. Nikoli si ne bi mislila, da bom z navdušenjem nosila zelene ustnice. Že na prvi pogled sem se zaljubila v zelen lipglos Violate (Illamasqua), a tega glosa žal nimam. Tako sem zmešala rumen in moder OCC Lip Tar, da sem dosegla zeleno, ki jo vidite v sredini ustnic. Na zunanjih kotičkih je temna šminka znamke Misslyn, ki sem jo nanesla čez zeleno. Resnično mi je všeč, kako je izpadlo. Želim si le, da bi imela jajca in takšne ustnice nesla na ogled tudi izven stanovanja.
Kako se vam zdi? Všeč ali ne preveč?
Dodano: Prej sem pozabila omeniti, da sem za očesni make up večinoma uporabila Urban Decay Naked paleto (senčila Creep, Hustle in Half Baked) ter Berber pigment od Illamsque.