Za zadnjo pink manikuro sem želela ustvariti nekaj, kar mi bo dejansko všeč in kar bi dejansko z veseljem nosila. Seveda to pomeni, da takšna manikura vsebuje le pikico roza barve. :D Končno mi je le uspelo in tukaj je moja zadnja pink manikura.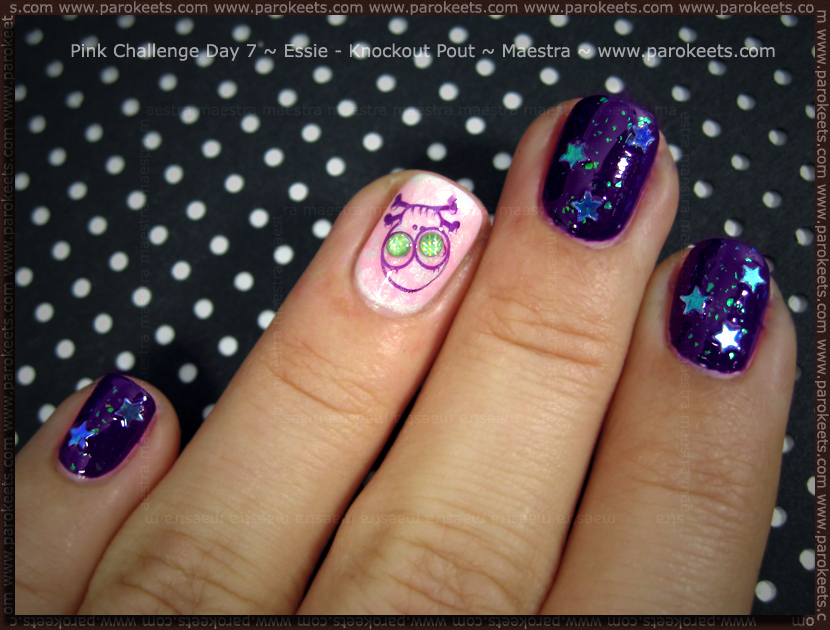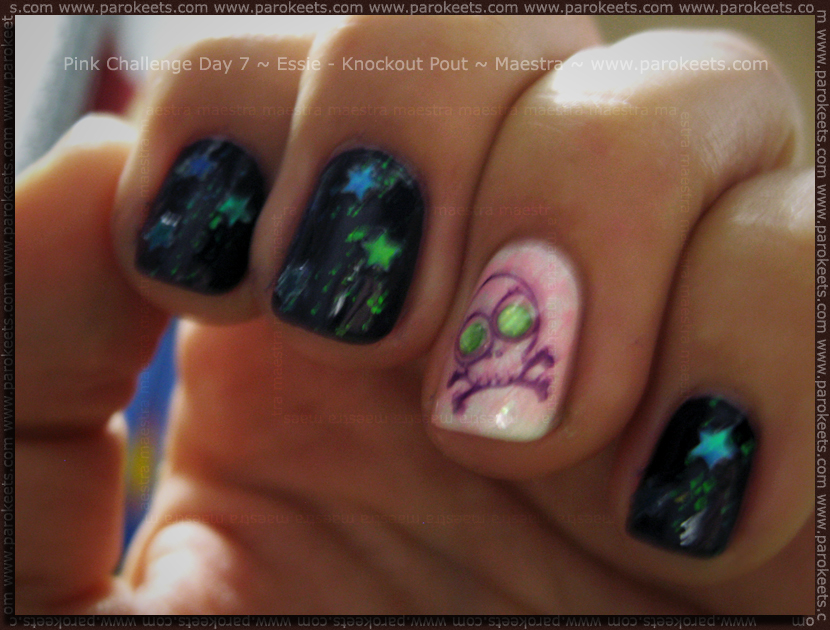 To je bil dejansko moj drugi poskus. Včeraj sem ustvarila neko zadevo, ki mi sploh ni bila všeč, nisem pa bila v stanju ustvariti še eno roza manikuro. Tako sem zadevo preložila na danes in izkazalo se je za pametno odločitev, saj je današnja manikura veliko boljša od včerajšnje.
Izdelki, ki sem jih uporabila:
Essie – Knockout Pink
H&M – Duo Nail Polish (Golden Nails)
Alessandro – Be My Angel
CND – Limelight
Konad IP m13
XL plate D
Kako vam je všeč moja zadnja roza manikura?
Da zaključim tale "Pink Challenge", za konec prilagam še vse roza manikure tega tedna. Katera je vaš favorit?
Če vas slučajno zanima, kaj sploh je ta Pink Challenge. To so pravila:
ves teden objavljanje fotografij manikure z izbranim lakom;
čez izbrani lak se sme slojiti, konadirati, risati po njem … ne sme se ga prekriti na tak način, da ne bi bil več viden (npr. slojenje črne čez lak je prepovedano).