Sem bila prav prijetno presenečena, ko so me v Nemčiji pričakala skoraj nedotaknjena stojala z Essence in Catrice omejenimi edicijami. Časa je bilo sicer malo, vendar mi je uspelo na hitro zgrabiti vse štiri Catrice Welcome To Las Vegas lake za nohte.
Prvi vtis je bil: luštne barve, krasne poslikave na stekleničkah, čopiči so širši kot pri redni liniji. Po testiranju vseh štirih odtenkov, lahko rečem, da so mi vsi všeč … celo Star of The Show, ki se je izkazal kot dober lak za konadiranje.
Pri vseh swatchih sem uporabila 2 plasti + nadlak.
Catrice Star Of The Show: nisem ravno ljubiteljica bež-rumenkasto-šampanjec odtenkov. Še posebej ne, če nanos ni enakomeren. Vendar ima lak 2 olajševalni okoliščini: šimer, ki rahlo prekrije proge čopiča ter jasne vzorce pri konadiranju.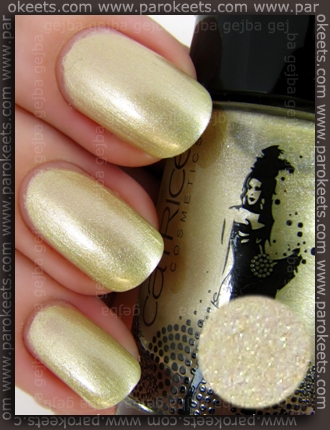 Konadirala sem z Star Of The Show lakom ter Bundle Monster 205 šablono čez Catrice Drama Queen bazo.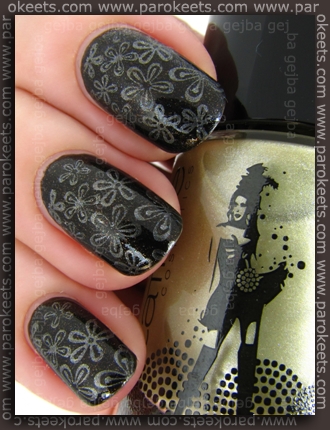 Catrice Alluring Night je lušten temnejši moder odtenek, ki vsebuje veliko drobno mletega večbarvnega (modro-zelen, svetlejša modra) šimra. Se pa tudi pri temu odtenku poznajo proge, ki jih čopič pušča pri nanosu … vendar pa so te res zelo rahle oz. skoraj nevidne.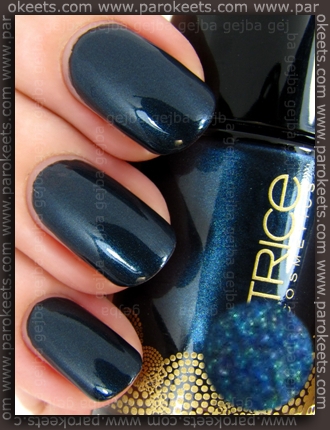 Catrice Lovely Sinner je seveda takoj postal moj ljubljenček. Temnejša rdeča osnova + rdeče bleščice … kot da bi bil narejen zame.  :D Formula je rahlo jelly, zato sem uporabila debelejša nanosa.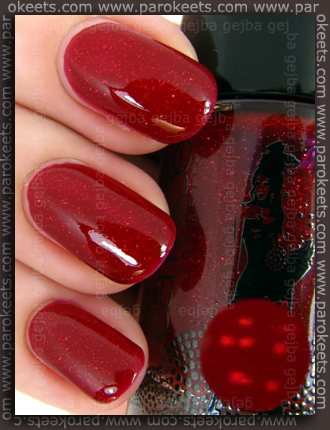 Catrice Drama Queen ima črno osnovo in obilico finega večbarvnega šimra.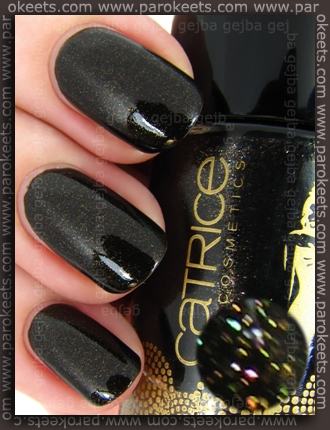 Kako sta si podobna Lovely Sinner in Marylin&Me (temne pikice so rdeče bleščice v senci)? In Drama Queen ter I Wear My Sunglasses At Night? Presodite sami.
Cena: 2,49 EUR za 10ml.
Si boste privoščile katerega izmed Catrice Welcome To Las Vegas lakov zanohte?