Lep pozdravček vsem! Upam, da ste imeli čudovit božič! (Tisti, ki ga praznujete seveda. ;)) Moj božič je bil prijeten, miren. Bila sva samo moj dragi in jaz. In nisva počela veliko. Večinoma sva lenarila in "hibernirala". :D Takšna je bila moja jutranja božična kavica …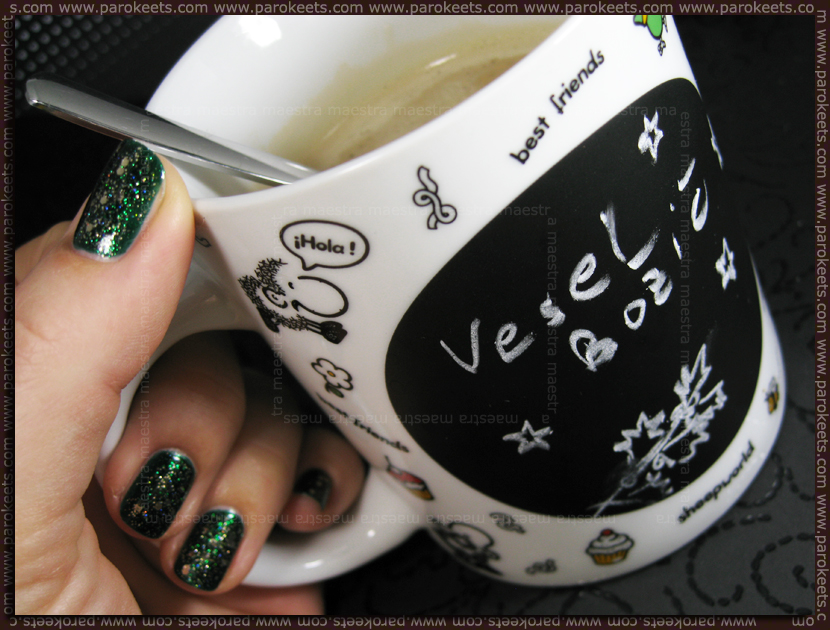 Moj dragi in Senseo sta zakon!
Nohte sem končno uredila. Odločila sem se za klasično zeleno-zlato in bleščičasto kombinacijo. Začela sem z dvema plastema božične klasike: China Glaze – Emerald Sparkle.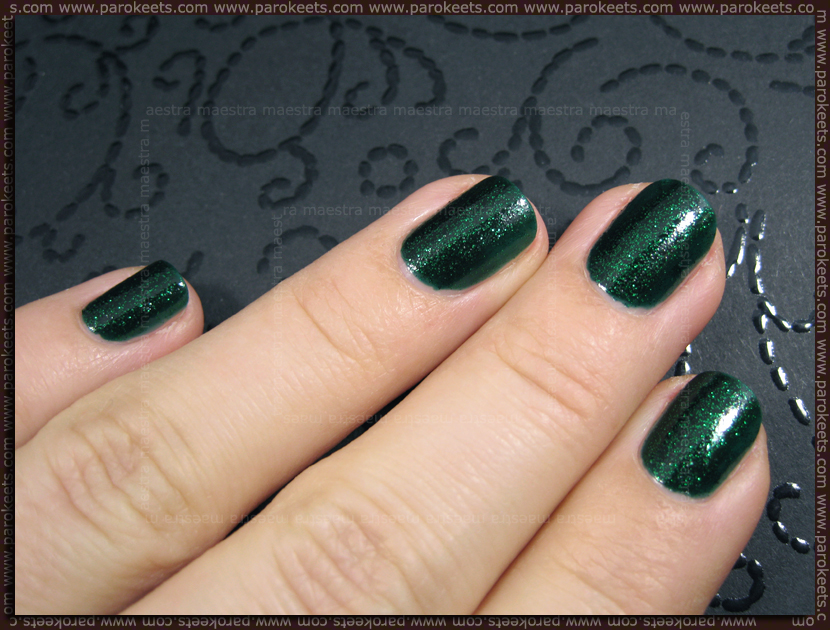 Čez Emerald Sparkle sem nanesla eno plast holografskega nadlaka znamke Golden Rose.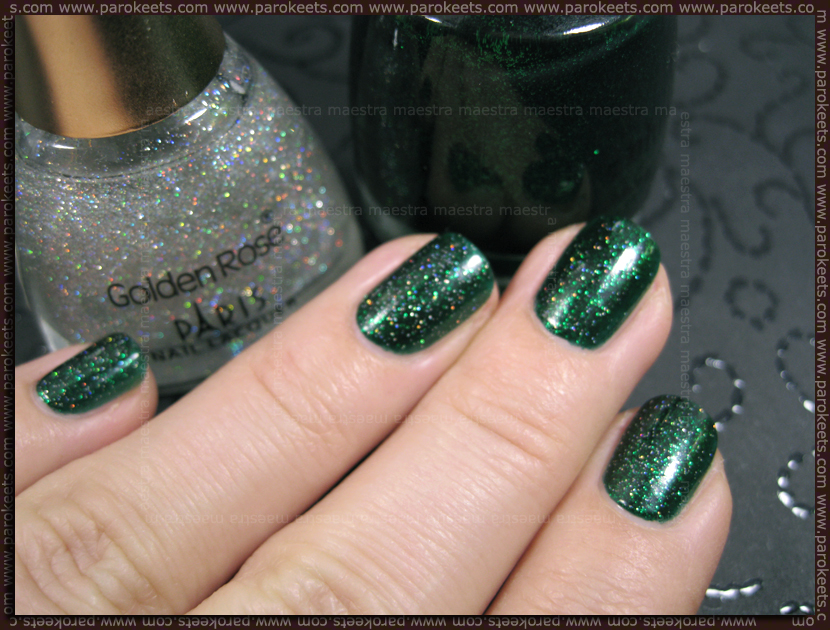 Zaključila sem z eno plastjo laka Sephora by OPI – Only Gold For Me Top Coat. Ta lak me vedno spomni na prav posebno prijateljico iz Amerike, ki mi je lak tudi prinesla.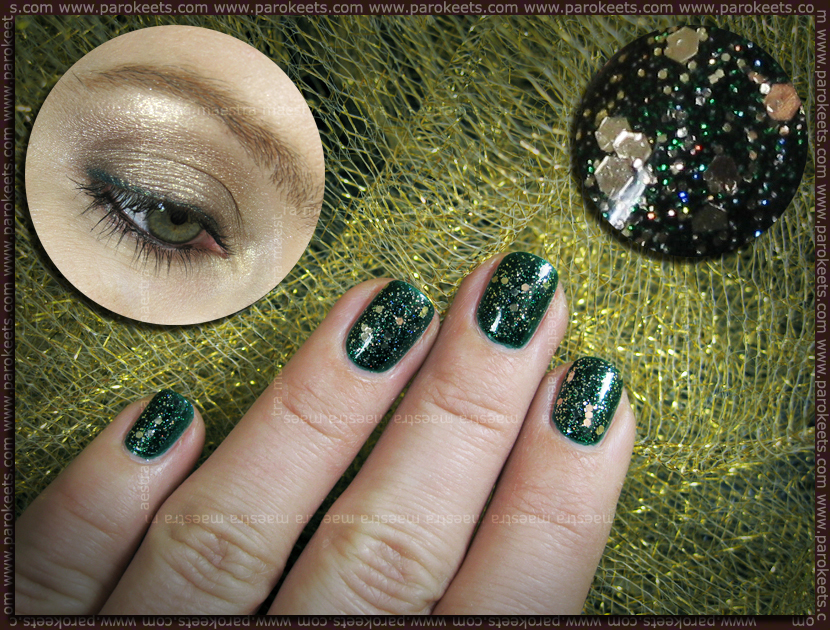 Na božični dan nisem nosila čisto nobenega make up-a. Na božični večer pa je bil moj make up enostaven in bleščeč.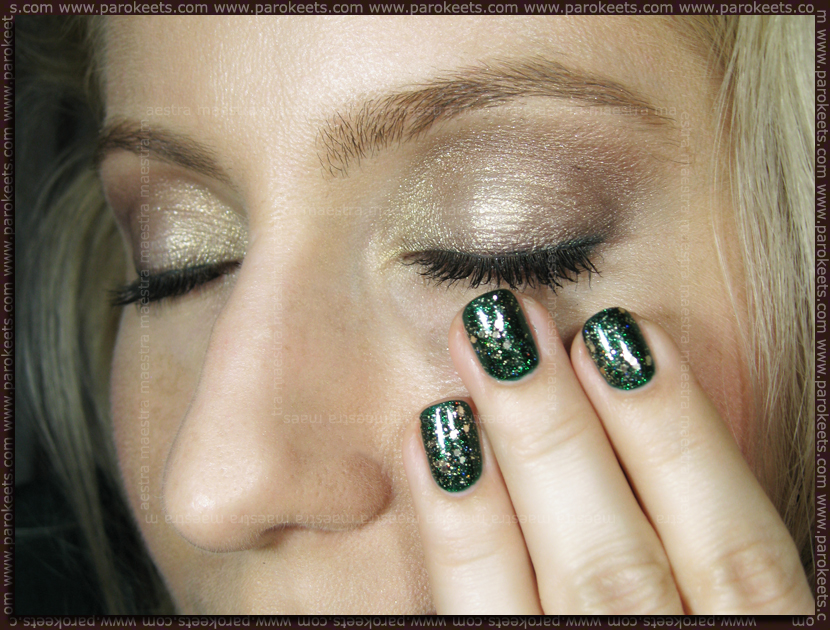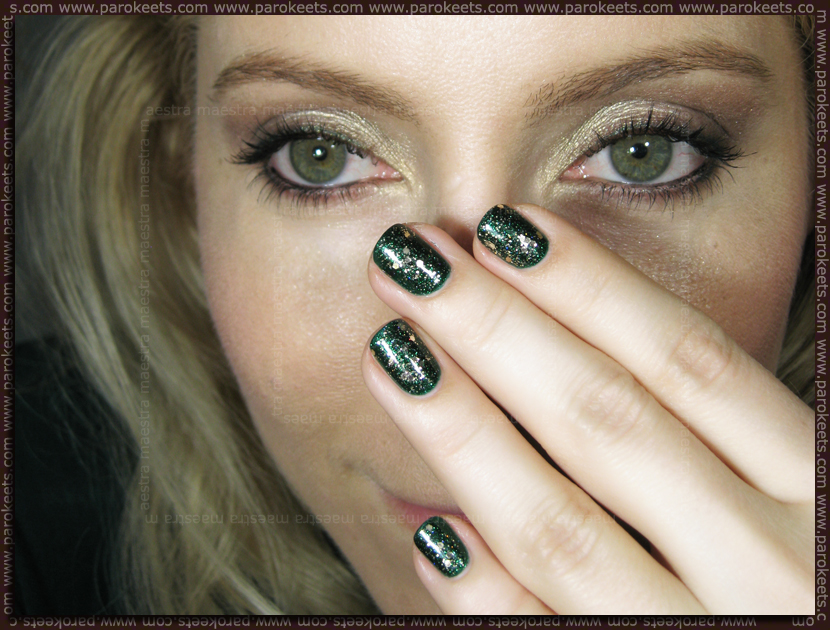 Izdelki, ki sem jih uporabila:
baza za senčila
Catrice – 420 Talk Like An Egyptian senčilo za oči (čez celotno veko)
Catrice – Berlin Wall and Am Alex eyeshadows iz Berlin make up palete (v gubi in pod spodnjimi trepalnicami)
Barry M črn svinčnik za oči (v waterline)
Revlon – Grow Luscious Lashliner v odtenku 004 Emerald (kot črtalo)
Izredno mi je všeč, kako je slojenje lakov izpadlo. Prav tako je bila kombinacija zelo všeč mojima petletnima nečakinjama. Obe (sta dvojčici) sta si "ta lak" zaželeli za svoj naslednji rojstni dan. Hihihi, kako sta luštkani!
To je zaenkrat vse. Za svoj naslednji prispevek načrtujem presenečenje. Upam, da bo prispevek kmalu pripravljen …
Želim vam prijeten dan!