V Essence glasovanju so prepričljivo zmagali novi Colour³ dvojni laki za nohte. Magnetni lakci, ki jim je na začetku tako dobro kazalo, so ostali nekje zadaj v prahu. 
Essence nam je v okviru nove Colour3 linije predstavil 6 dvojnih lakov za nohte. Številka 3 v imenu linije izhaja iz tega, da lahko z enim izdelkom dobimo tri "barve" – bazni lak, samo prosojen lak, kombinacija obeh. Dizajn je praktično enak kot pri Circus, Circus TE. Spremenili so barvo plastike iz črne v belo in na stekleničke natisnili ime odtenka na tisti strani kjer je baza ter frazo na stran kjer se nahaja lak za slojenje. Vse lepo in prav, vendar kako naj za božjo voljo skladiščim te lake. Vsi predlogi so dobrodošli. :D
Moj absolutni favorit iz Essence Colour3 linije je Midnight Date. Že baza je prečudovita – temno modra osnova z vijola-modro-zelenim duochrome Ko pa dodamo še zeleno-modre duochrome krpice v prosojno vijola bazi … In kot da ni lak že tako uau, se da bazo lepo nanesti že z enim slojem.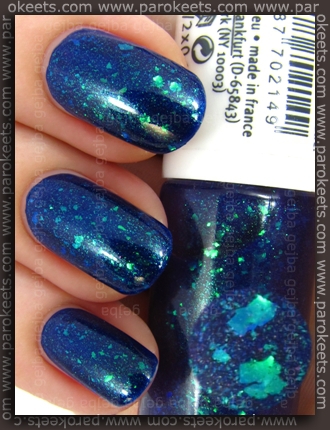 Samo poglejte si to kompleksnost.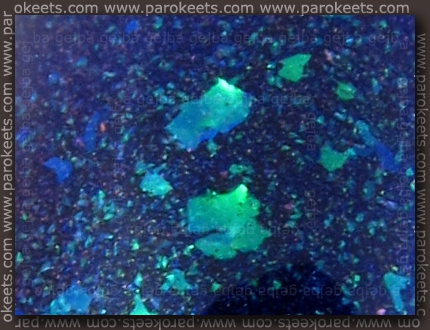 Št. 2 mi ni ravno pri srcu – Shopping Trip In Soho. Šimrasta roza osnova z mešanico hladno in topla vijola krpic. Je potrebno še kaj dodati? In seveda se je bazni del nanašal skoraj najbolje izmed vseh baz.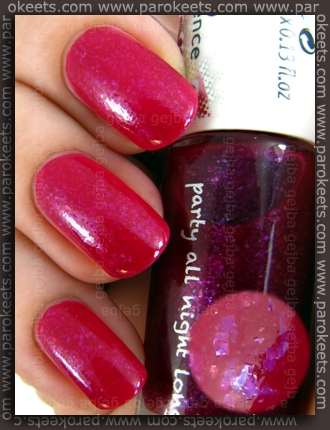 Kiss On Top Of The Rock dvojčka sem kupila predvsem zaradi lepega krem rdečega odtenka. Oranžne in roza mikro krpice me niso ravno pritegnile … sploh pa si jih nisem predstavljala kot dobro kombinacijo hladno rdeči osnovi. A moram priznati, da efekt sploh ni slab. Ne škodi pa niti, da se rdeča baza nanaša kot pravljica.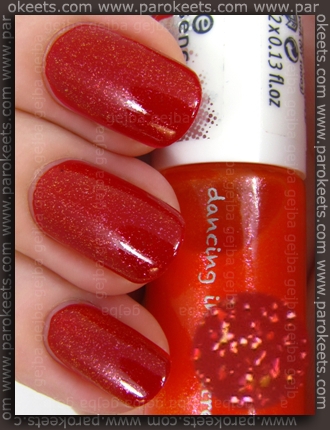 A Walk In The Park baza sicer potrebuje 2 plasti za lep izgled, vendar je barva fantastična. Zelena z modrim podtonom in tono zelenega šimra. Nadlak mi nekako ni potegnil. Ne morem reči, da mi kombinacija ni všeč, vendar pa je ljubim tudi ne.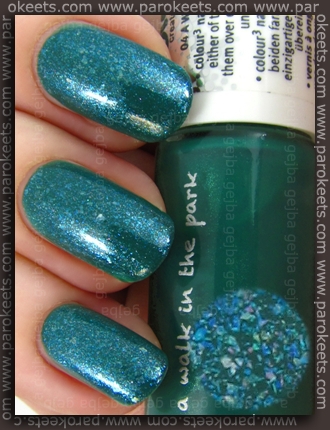 Boys Are Back In Town ima za bazo vijola odtenek z dosti sivega podtona. Formula je med bolj gostimi, tako da upam da se bo obnesel tudi za konadiranje. Nadlak ima skoraj popolnoma prosojno bazo in veliko tako hladnega kot toplega vijola šimra.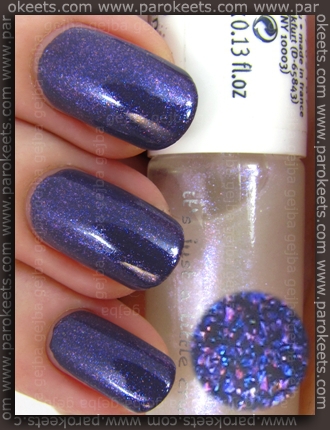 Zadnji odtenek v kolekciji se imenuje Ticket To The Show. Baza je precej temna in močno spominja na Catrice I Wear My Sunglasses At Night. Lak za slojenje je izmed vseh šestih še najbolj pigmentiran.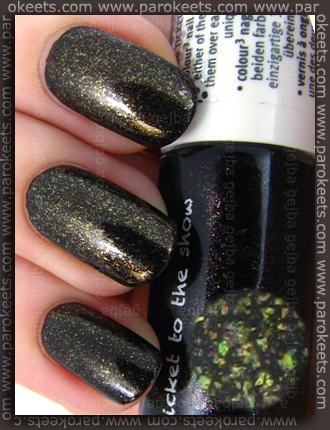 Cena: 2,89 EUR za 2x4ml steklenički.
Vsi swatchi so narejeni tako, da sem na osnovni del nanesla prosojni lak. Posamezne swatche si lahko ogledate v video posnetku.
Video ocena:
Da slišim – kateri dvojček je za vas zmagovalna kombinacija?