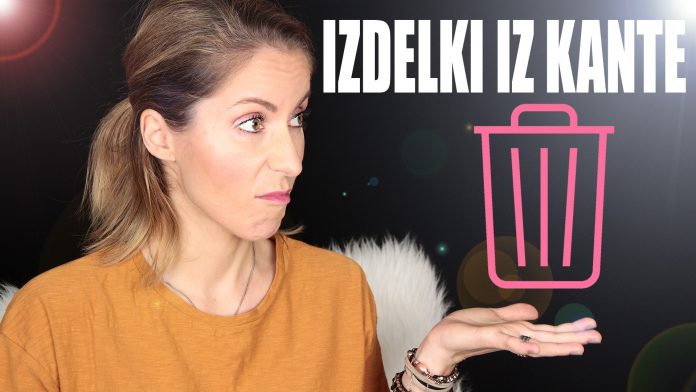 Naslov "Empties" najbrž ne potrebuje posebnega pojasnila. Zadeva je že tolikokrat prežvečena, da je najbrž že vsem jasno, da pod takim naslovom brezsramno razkazujem svoje smeti. Za tiste, ki ste na novo tukaj, ne se ustrašiti. Ne bom vam kazala plesnivih ostankov hrane, jogurtovih lončkov, strganih nogavic ipd. Omejila se bom le na lepotne stvari. Stvari, ki sem jih porabila, embalažo pa shranila, da vam jo lahko pokažem. Nekdo se bo vprašal: "Pa zakaj to shranjuješ?" Da si lahko vizualno zapomnite, o katerem izdelku govorim. Da tudi sama vizualiziram doživetje z izdelkom. Da se spomnim vonja. Ali pa zgolj zato, da imam za vas dokaz, da sem izdelke res porabila? Hehehe. (Pojasnilo: Imam čudaški smisel za humor. Slednje je šala.) Karkoli je že motivacija za shranjevanje praznih embalaž in razkazovanje le-teh. To je to. In dajmo začeti. Vabim vas k ogledu videa, v katerem o vsakem izdelku na hitro povem svojo izkušnjo in povem, ali je izdelek vreden ponovnega nakupa ali ne.
Izdelki, ki so v smeteh:
Juicy Couture Viva La Juice
Collistar Collagen Molecular Spray
L'Occitane Cleansing Oil
Caudalie Polyphenol C15
G.U.M. ustna vodica
Mixa Gel for body and hair
Eucerin Atopi Contro krema za telo
Betty Barclay Pure Pastel Mint dezodorant
CD Hautzart Wild Rose dezodorant
Mixa dezodorant
Mitchum dezodorant
Garnier Mineral Ultra Dry dezodorant
Lancome Energy de Vie serum
The Ordinary Marine Hyaluronics
The Ordinary Alpha Arbutine
Niod Survival 0
MoLash Eyelash serum
Catrice Better Than Waterproof maskara
Alterna Moisture Intense Oil Creme
A-derma Exomega zaščitna krema
Lancome Genefique Eye krema za okrog oči
Marc Jacobs črtalo za oči
Steam Eye Mask
Afrodita Young & Pure Pore Minimizing maska za obraz
Garnier Hydra Bomb Eye Mask
Essence Time To Wake Up sheet mask
Če vas zanima, kaj se je v mojih smeteh znašlo v preteklosti, je tukaj seznam vseh mojih Empties videov.