A few months ago, I spotted gel liners at Coastal Scents on-line store. I fell in love at beautiful colors and wanted to try them as base for mineral eyeshadows, since I don't use liners much.
They can be split into 2 groups – those with shimmer and those that are matte.
The first part will be devoted to the presentation of my shimmer gel liners which are more suitable to use as base for pigments.
I apply all gel liners with synthetic concealer brush.
Grape Vine is most used gel liner in my collection. What can I say – I love violet make-up. Like most of the shimmery gel liners, it's not heavily pigmented, but it can be layered. I don't use that technique much, since I'm prone to creasing.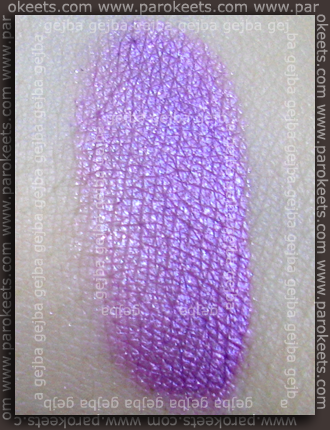 The second most used gel liner is Turquoise one. Depending on light source it turns from: green, silver-green to almost turquoise color.
In shimmery category, you will also find Indigo Blue liner. I wanted to buy True Black, but it was sold out for quiet some time. After conferring with Maestra, I decided to try Indigo instead. I must say it was good choice. I actually prefer dark blue to black. It looks almost the same, but softer. In certain lighting it can look almost dark violet as you can see in second picture where I wanted to show you the shimmer.
Last liner I will show you, is not mine. Friend of mine lend it to me. Thanks Nati.
This it the most shimmery liner in the series – 24K. It's beautiful, but I would say it is more copperish than gold.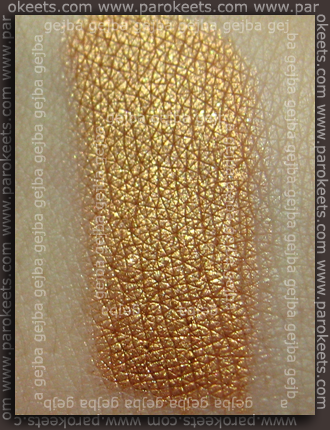 If you have oily lids, these will probably crease on you. I always use UDPP under gel liners. One thing I don't like about these liners is that they can leave stain on the skin. I guess it's the down side of D&C colorants in them.
You can buy gel liners at Coastal Scents for 6.95$. It comes in cute glass pots with 3g of liner in them.