HERE I recently wrote about Essence Trend Edition called 50's Fever. Finally I managed to get the remaining items I wanted from this collection. So today I have pictures of two polishes and a blush to show to you.
First up is the creme milky shade called be-pop-a-lula. Like most such shades this one also applied a little streaky. With two coats it looked like this…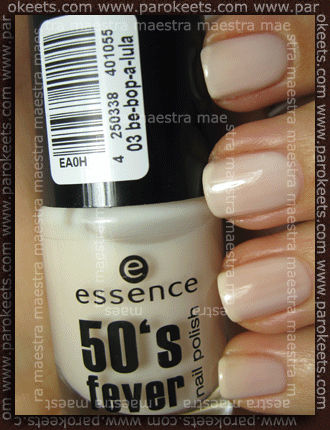 With three like this…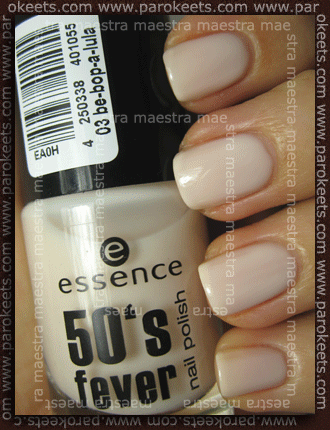 As you can see from the above pictures it still had some visible streaks at two thick coats. By applying another coat I was able to smooth it out. It is such a pretty milky shade. I really love it and is one of my favourite milky shades, because it is not chalky.
Next one is Love Me Tender. The shade is difficult to describe… I would call it a dark muted pink or something like that. It has silver shimmer to it. I had no application issues with this one.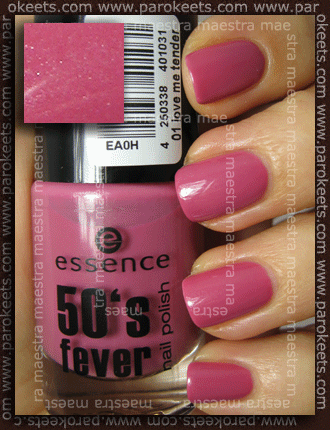 Image above is two coats taken without a flash, while the following picture is with flash.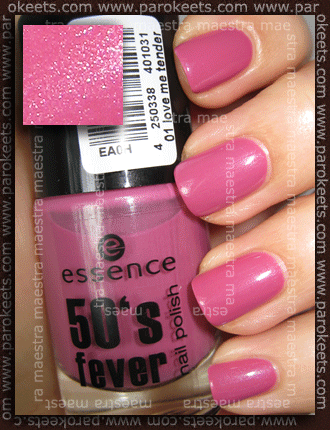 The last thing I got from the 50's Fever collection was the blush Love Me Tender. It is divided into two parts. One part is matt and the other part contains a small shimmer.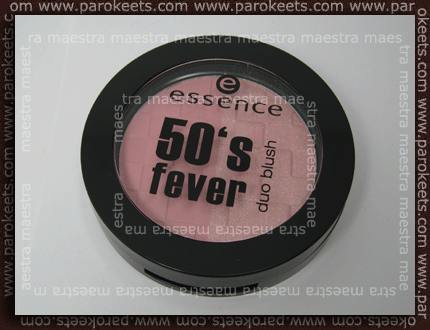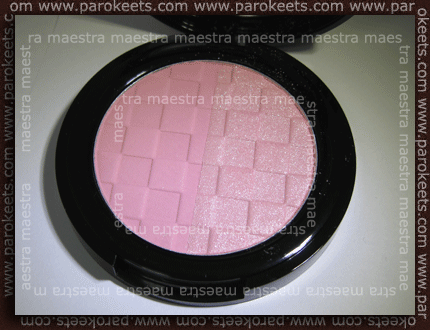 I general, I am pleased with my purchase and will definitely use them a lot.