Hot Pop Orange is a true creme orange. A really hot summer shade! I love it! It is a little streaky to apply, but nothing serious. After two thin coats it is almost perfect. Two coats are shown in the picture.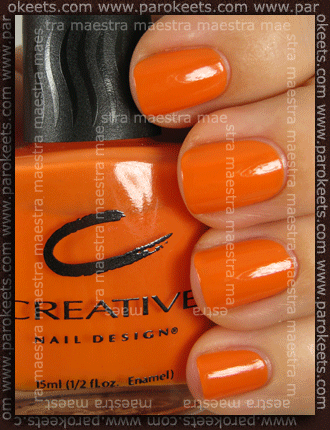 Flare is just great! It's a coral pink shade and it is also perfect for the summer.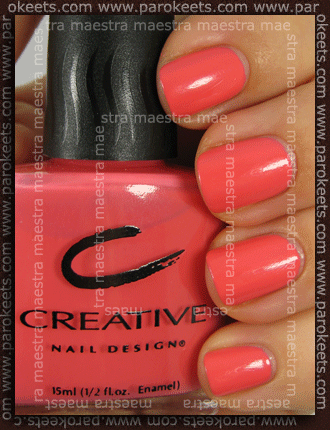 This post is also available in SLO.