Not so long ago I bought Gosh's wonderful deep red shade of nail polish, called Carmine. It has a lot of tiny gold shimmer to it. The shade instantly reminded me of beloved Cinderella Red shade from Jessica.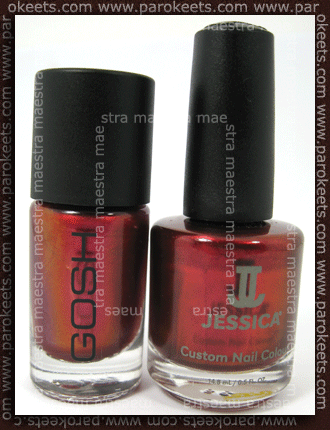 In the bottle they both look very similar, but on the nail they are very different.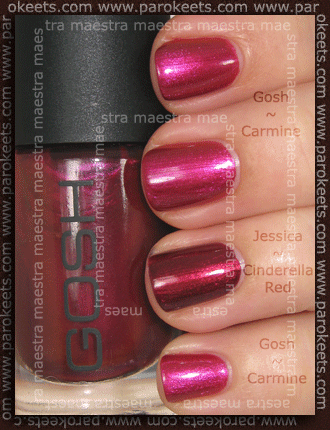 The difference is obvious. Cinderella Red is really deep red with almost black edges. Carmine is lighter and leans toward magenta. Cinderella Red is also a lot more pigmented than Carmine is. There is only one coat of Cinderella Red in the picture. Carmine is shown with two coats.
I wondered where did all that gold shimmer go. When I twisted and turned my hands and fingers I finally found it. Just look at it…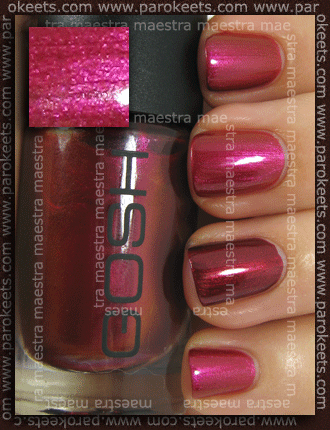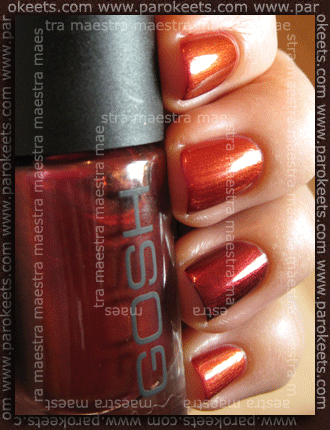 Very interesting shade. You never get bored with Carmine. :D
This post is also available in SLO.