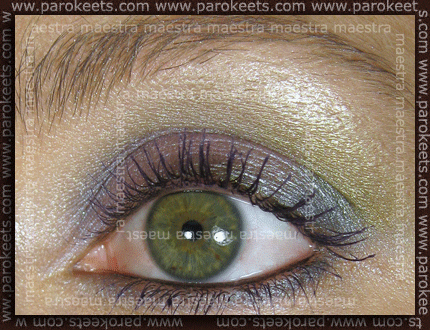 At first I thought I' do a blue make-up and then I remembered that I have a new and beautiful eyeshadow (Gosh – Apple Jam). So the end result isn't what I imagined but I'm not disappointed.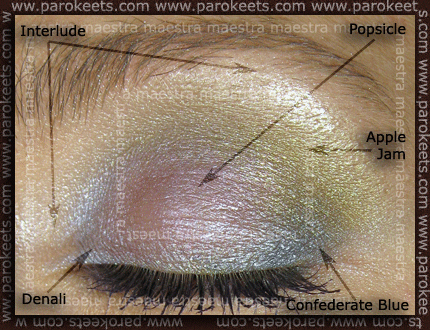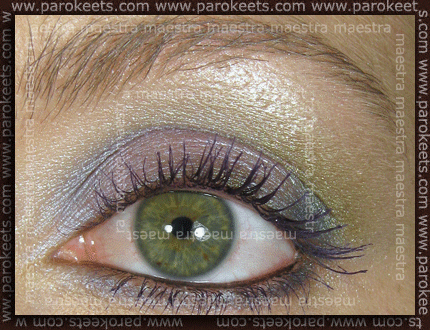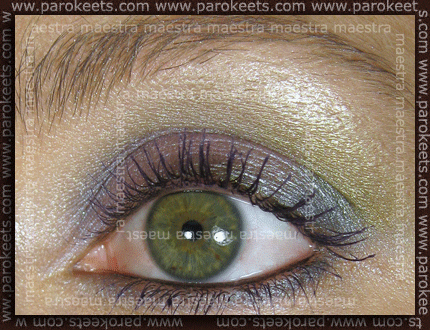 I used the following eyeshadows for this make-up: Gosh – Effect Powder – Apple Jam; Sweetscents – Interlude, Denali, Popsicle and Confederate Blue.
On my eyelashes I have my new purple maskara Volume Boost Maskara from S-he, which I bought in the local DM. It is nothing really special but for the price (4€) it is quite good. And the colour is just perfect.