Jessica – Bikini Blue is a true "baby blue" shade. I like this color a lot! It's so fresh and lovely.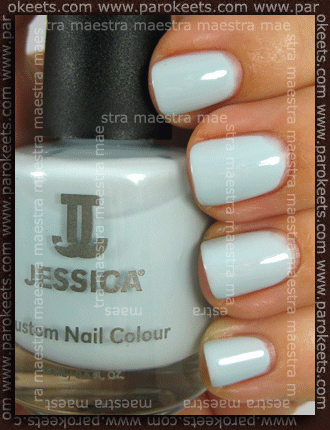 I didn't have any application issues. The first coats was a little streaky but the second evened everything out. Picture shows two coats. This time I was just too tired and sleepy and did a vary crapy job at applying the polish, but I asure you that it was my fault and the polish is just fine.
This post is also available in SLO.