After a long time I experimented with my mineral eyeshadows again. I wanted to try some new colors, combinations and techniques. I didn't like the end result very much, but I'll show it to you anyway.
I used Sweetscents eyeshadows in shades: Baby Yellow Pearl, Neon Yellow, Cornflower, Popsicle and Shamrock.
And a parokeet was born…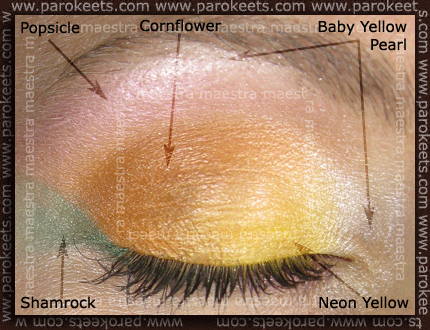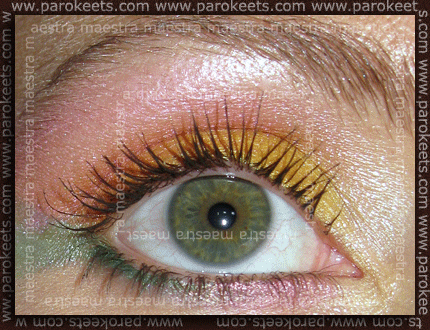 As I said before I didn't like the end result, but OK… That's how we learn. We have to make some mistakes to improve ourselves. There is nothing wrong with that!
Do you like to experiment with colors and techniques or do you stick with your safe ones?