It's been too long ago since I promised to swatch my Everyday Minerals eyeshadows. I just couldn't do it any sooner, but now I finally managed to swatch one part of them.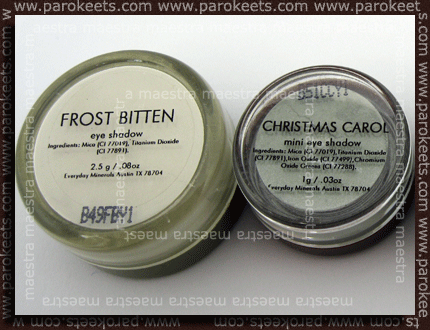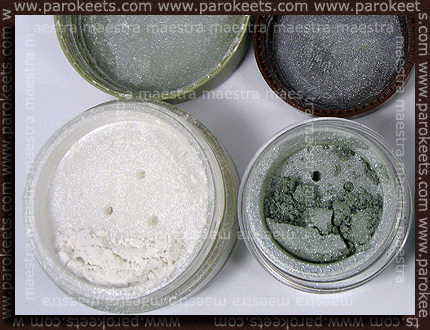 Frost Bitten is white eyeshadow, which is pigmented quite well. It has a lot of multicolored tiny shimmer.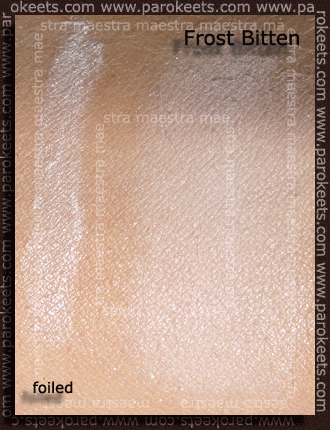 Christmas Carol is light grey-green shade also, containing tiny multicolored shimmer.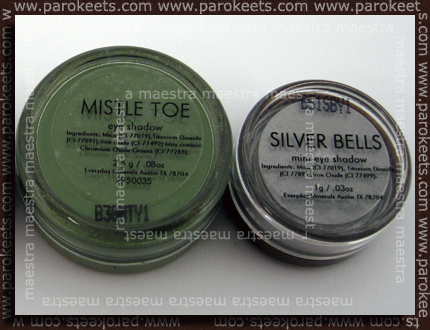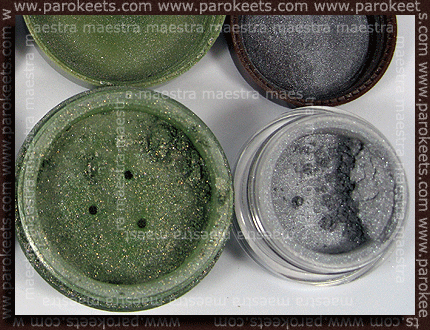 Mistle Toe is a shade with green base and not so tiny shimmer, which changes color from gold, green to bronze. I'm not quite satisfied with this eyeshadow, because the shimmer doesn't melt with the base. It just stays on top of the base when I apply the eyeshadow dry. Also, the shimmer alone is a bit too big for my taste, but the difference between dry and the wet application is interesting. When applied dry, the base is more noticeable. When applied wet, the shimmer is more noticeable.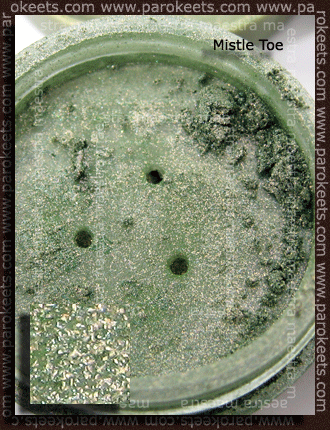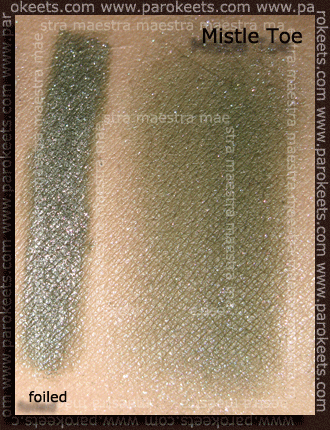 Silver Bells is a sliver eyeshadow with tiny multicolored shimmer.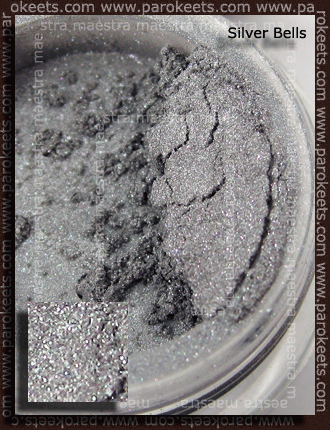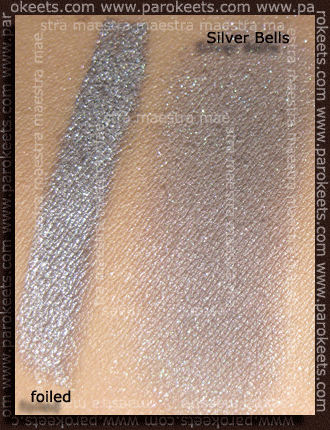 I'm not very keen on Everyday Minerals eyeshadows so I don't have many. Compared to Sweetscents eyeshadows they fade earlier. For the base I usually use cream eyeshadows and they are enough for me, but not with these eyeshadows. Maybe Everyday Minerals eyeshadows stay longer on the lid when used with UDPP or something similar.
For the end, one make up where I used shades Frost Bitten, Christmas Carol and Mistle Toe.