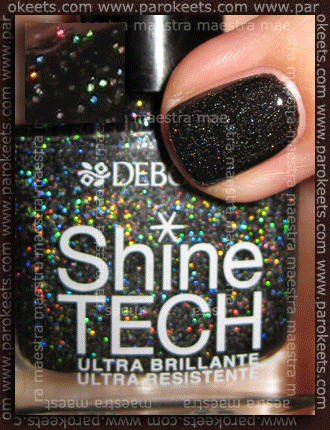 Deborah – Shine Tech – No. 18 is a black based nail polish, which is packed with holographic glitter. The glitter isn't very big, but the polish dries to a rough finish. One coat of a good top coat smooths everything out. The polish is very pigmented. The pictures show only one coat with flash. The picture below was made in full sun.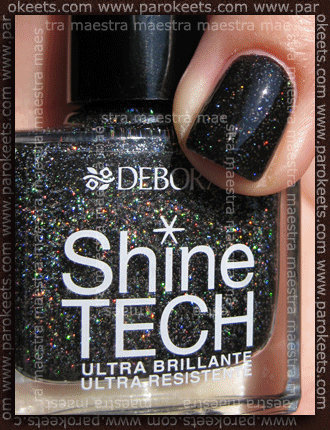 The holographic effect is truly visible in the sun but I couldn't capture it well in the picture.
The glitter in the polish is square shaped and not round as you might have expected.