Pure Beauty is the newest Trend Edition from Essence. It is based on natural and earthy colors, dominated by brown. There is some apricot and gold tint to it. The collection is nothing special, but it certainly follows today's fashion trends.
Although at first I rolled my eyes over the promotional material and the uninteresting shades of nail polish, in the end I am impressed. All shades are easy to wear and aren't boring at all.
From left to right: Naked Truth, Honey Bun, Adorable in Innocent.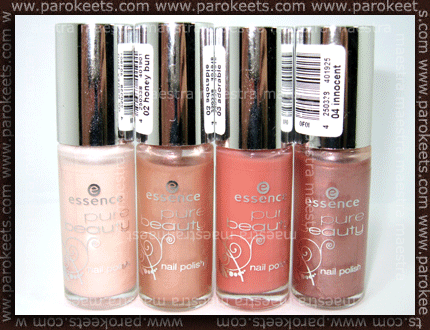 Naked Truth is a wonderful almost white shade with a tint of apricot and a pearl finish. The application was flawless and streaks were minimal. The picture shows two coats.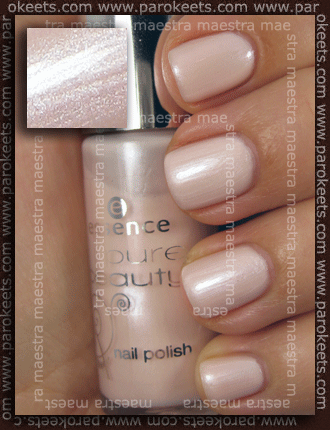 Honey Bun is a beige shade with a apricot to gold tint. This one has a pearl finish as well.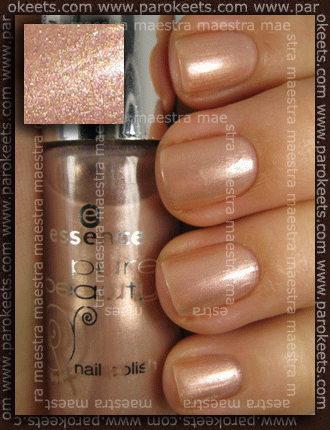 Adorable is a pastel apricot shade with a pink tint. It is the only creme in the collection. Actually, it has a jelly finish. That's why it's a bit watery and on the sheer side. The picture shows two coats. For total opacity you'll need at least three coats.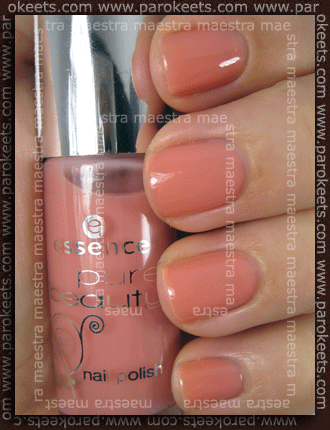 Innocent is the darkest in this Trend Edition. It is an interesting shade, which has pearl to almost metallic finish. I didn't have any application issues with this polish either. The picture shows two coats.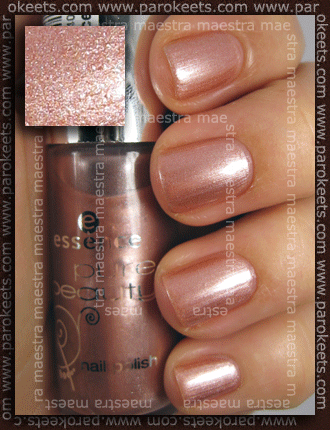 I really don't know if I'm slowly falling for this nude trend or what, but I will definitely wear those shades. I love all of them! And all of them are going to look great on tanned skin.
I only bought nail polishes from this Trend Edition, so the following images were taken by Gejba and Goga.
Goga decided to buy two out of three lip glosses. The two were Adorable and Honey Bun. Both of them have creme texture and have no shimmer. They smell like caramel.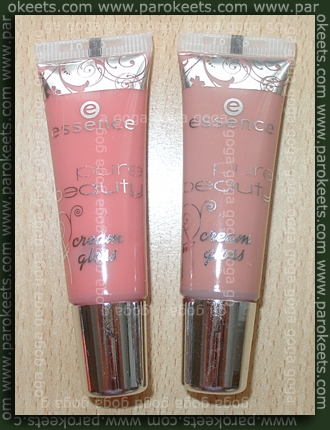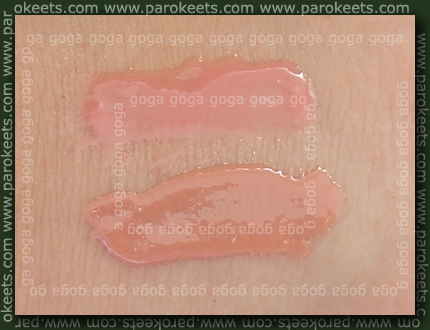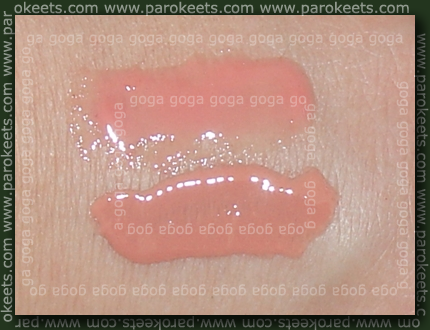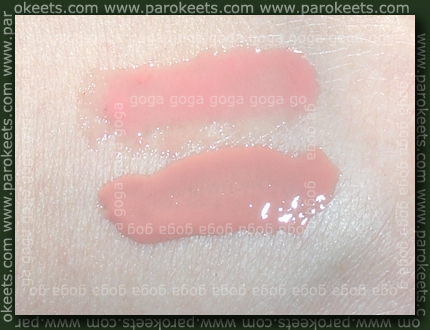 Duo Kajal is a eyeliner with a dual-mine. That means that the mine is divided in two colors. One side is brown and the other beige-caramel shade.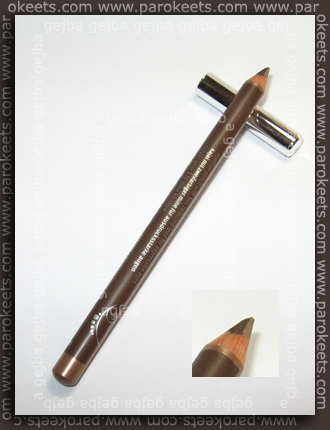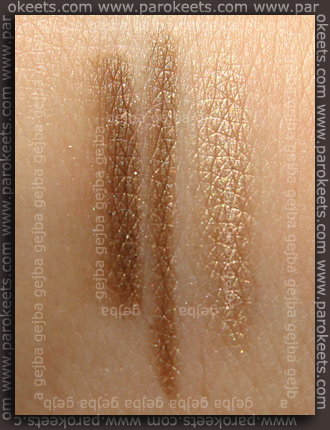 Cream Concealer is exactly what the name says. Cream Concealer. Gejba says it applies well, but is not suitable for her skin tone as it is too orangey.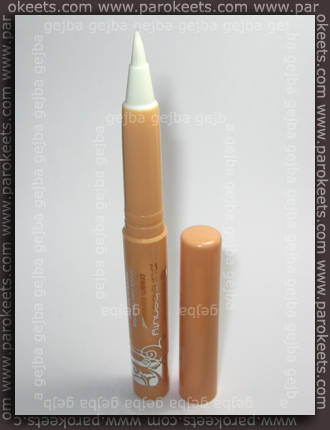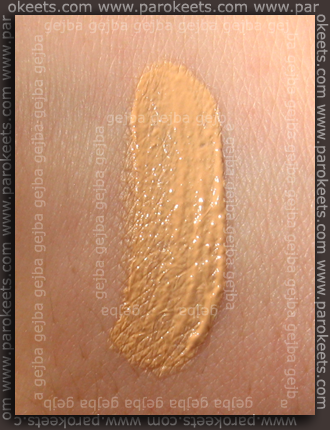 It was really kind of Saša to bring Pure Beauty Trend Edition from Austria.
What do you think? Are there any interesting things for you in this Trends Edition or not?