It seems this spring nude shades are in. I consider this a boring trend. There are just too many sheer nudes out there. And a sheer nude is just doubly boring. But there are also some interesting opaque nudes. I've selected a few of them for you.
Essie – Nude Attitude is an odd shade and it reminds me of egg sauce. At first I didn't know what to think about this shade. Is it odd or do I love it? Finally I decided, that I love it! It just goes well with my skin tone. It is delicate to wear and probably better suited for people with warmer skin tones.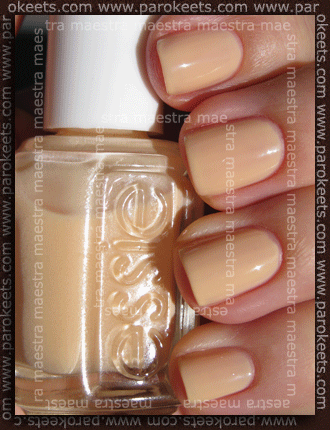 Nude Attitude has an almost jelly finish. I didn't have any application issues. There are two coats on the picture above.
Rescue Beauty Lounge – Opaque Nude is truly opaque. This one in comparison to Nude Attitude is more greyish and the finish is totally different. RBL has almost chalky finish. It's a true creme. No jelly in sight.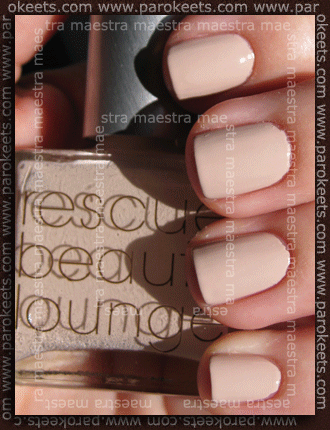 Two coats in the picture above, taken in full sun. The picture below is taken in the shade.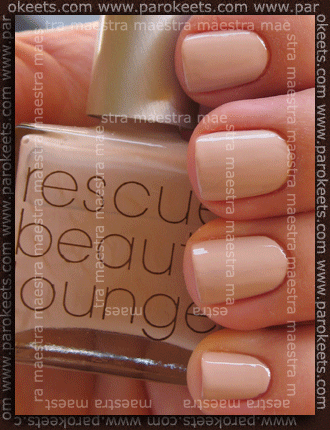 I did have some problems with the brush. It's just too soft for me and that's why I couldn't do a proper curve near my cuticles.
I played a bit and added one coat of Essie's Trumpet. That's how it turned out.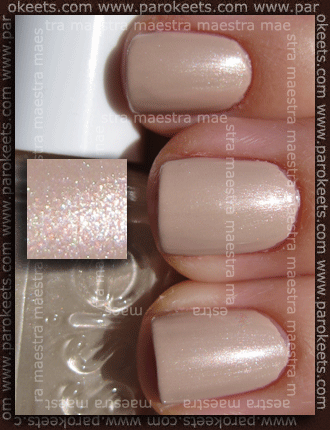 China Glaze – Heirloom Organza is not a proper nude shade. At least not for me or for my skin tone. It is light brown creme. At first I didn't like it. But it grew on me and now I'm fond of it. It is such a strange color and that's why I like it as much as I do!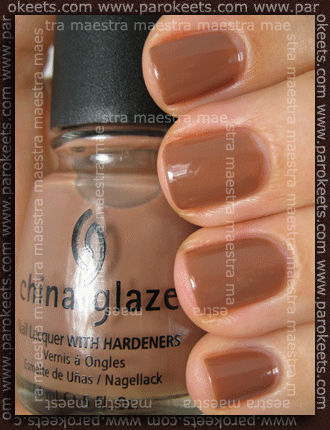 There are two coats in the picture above. It would probably benefit from another coat as it's of watery consistency, though not really difficult to handle.
For the end I'd like to add, that it is really difficult to find a great opaque nude shade that would suit a particular skin tone. I didn't look for a perfect nude shade for me yet, but Nude Attitude did surprise me in a positive way.
How do you think about nude shades? Do you like them? Do you like them to be sheer or opaque?