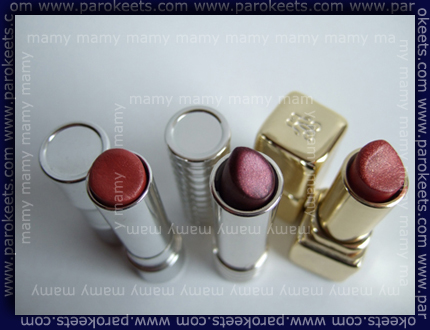 Nail polishes are not my only obsession. My passion are also lipsticks.
I'm not a big fan of very pigmented lipsticks – I like those you can apply and apply and apply and still don't look as a clown.
Lets look at first sight prettiest, but more demanding for application and wear. You'll be needing mirror to fix it. First one from right to left is Clinique 205 Peach Pop, beautiful color somewhere between red and coral. It's very moisturizing and creamy.
Second one is also from Clinique 309 Plum Chrome, my new acquisition.
It is just the plum shade I was looking for.
Third one is Guerlain KissKiss 521 Red Strass, real ladies red, quite pigmented and with gold shimmer. Unfortunately it's drying so I don't use it much.
In general, I find Clinique lipsticks more moisturizing and more comfortable "to wear", than Guarlain ones.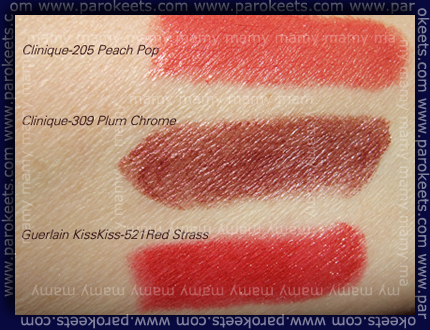 All three in their pretty packaging.
Now come the less pigmented lipsticks in my collection. I have Yves Rocher 208 Brun Medina from Yria line – it's rich, moisturizing and I'm very happy with it. I'll definitely buy more.
Make up Factory Lip Shine nr. 34 is one of the rear lipsticks I bought twice, if not the only one. It's just magnificent and it looks perfect too.I highly recommend it.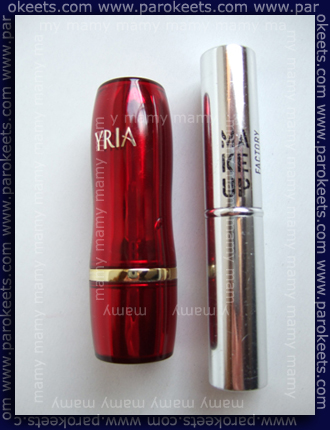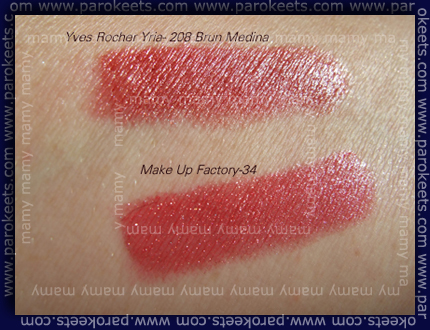 I have Gejba to thank for my next two beauties. They are moisturizing, feel wonderful and they're not sticky.
They are Rimmel 077 Asia and Rimmel 160 Pulling Power. Must have!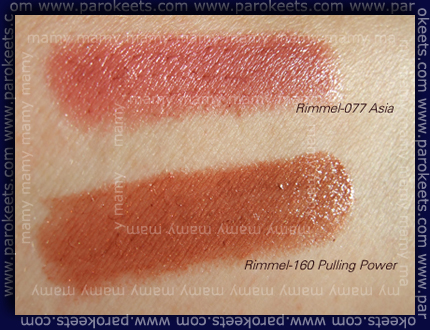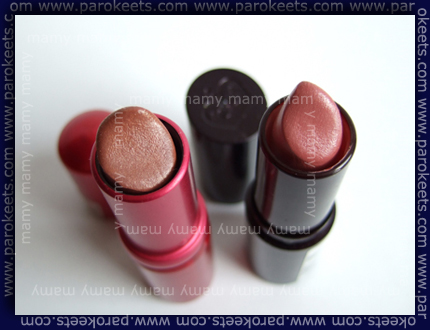 I have quite a few items from Catrice and I like most of them. For know, I only have one of their lipsticks – Catrice Rouge Satin 120 Nude Beige. Uau – I love it … especially when I put stronger emphasis on my eyes.
Saša is responsible for adding Artdeco Glossy Lip Care nr. 12 to my collection. Odd men out in my collection – almost without pigment, makes lips soft and nourished.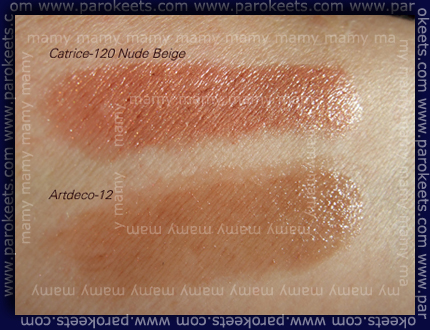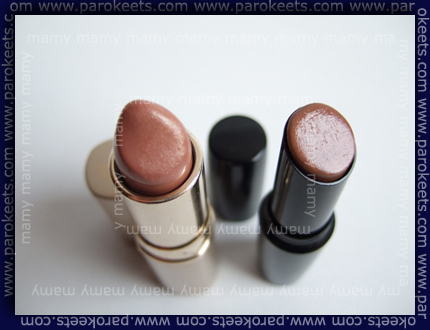 In our Essence mania I could not go by the stand and not buy at least one lipstick … well make that two. Essence 40 Look At Me! nude with matte finish and rose/lilac shimmery Essence 12 Sparkling Miracle.
I'm very stratified with the first one, I don' like second one as much since shimmer stays one after lipstick vanishes, but I do like the color.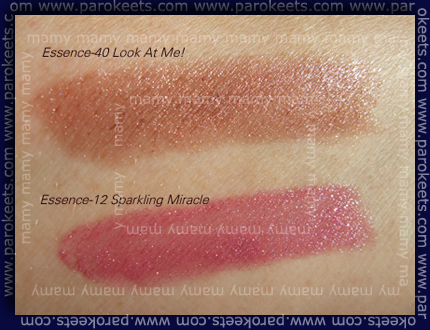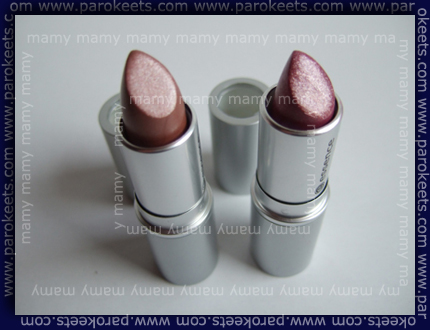 Even thou most of the lipsticks in my collection are matte I prefer wet look for my lips. I use glosses to achieve that look – right now my favorite is Gosh – Soul Star.
I us to like Avon lipsticks, but lately I don't use them much.
I never use lipstick without lip liner – I'll talk about them some other time.