Since I have very oily eyelids, I'm constantly in search of perfect eyeshadow base.
My last shopping spree brought 2 new primers in my collection – Urban Decay Eyeshadow Potion Sin and Too Faces Shadow Insurance. I already have Urban Decay Primer Potion.
Urban Decay Eyeshadow Primer Potion and UDPPS: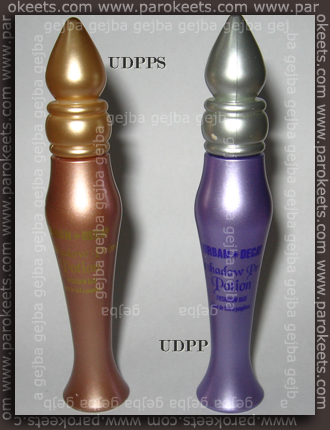 I wondered which of the three works best in term of no creasing and no fading.
TFI and UDPP are both beige color and are almost invisible after application. UDPPS is different – it covers minor imperfections on eyelid and creates opaque base for eyeshadows.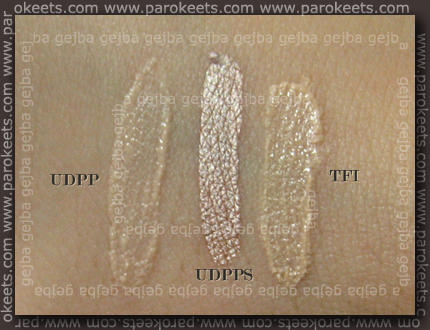 If I compare them about eyeshadow staying power – I must say I just don't see that big of a difference between them. They prevent creasing for few hours – and that is it.
Best primer against eyeshadow fading turned out to be UDPPS. But it bothered me that UDPPS is actually pinkish-brown cream eyeshadow, so it can change color of applied eyeshadows. I applied Sweetscents eyeshadow Dream over each primer and with no base. On UDPP and TFI it turned out green where as it turned blueish on UDPPS.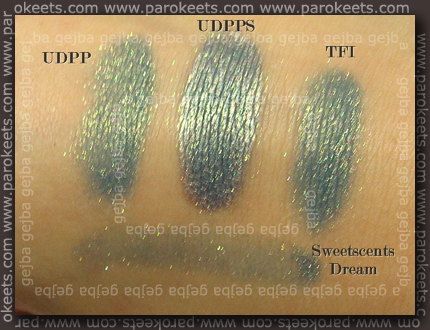 I noticed just one major difference between UDPP and TFI – it's much easier to blend over TFI. Everything else is almost the same.
Amount of product is similar – you get little bit more of TFI (10.3 ml) than UDPP (10 ml). Price is also in the same rang – around 18$.
If I had to decide just for one – it would be Too Faced Insurance, because:
– better packaging (more hygienic, no cutting needed to reach last 1/3 of the product);
– I like ingredients better – no parabens and it has vitamin E in it;
– easier blending;
– creasing and fading is almost the same as with UDPP.
Too Faced Shadow Insurance: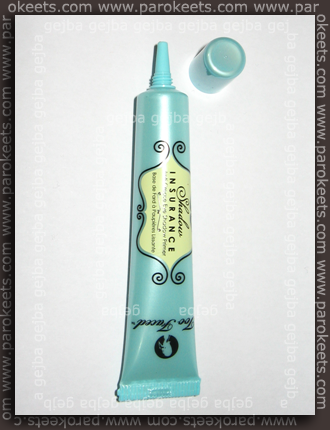 None of the above mentioned primers or ArtDeco Eyeshadow base or Coastal Scents Eye-Poxy last more than few hours.
I get decent results with layering primers – but I usually don't have time for that, so my hunt for perfect primer continues.