Catrice – Mystic Red is a gorgeous deep red shade with lots of medium sized golden shimmer. It's a shade from the 60 seconds line. In the bottle there are 6ml and in this line the brushes are a bit wider. I am not a huge fan of wide brushes and nothing has change with this one. Otherwise I didn't have any application issues. The picture shows two coats.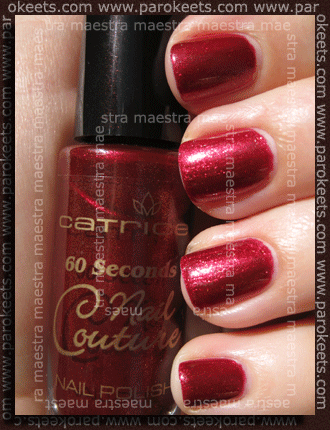 This time there is no small detail square in the picture. I just couldn't get a sharp enough photo to show the shimmer.
That's all for today…
This post is also available in SLO.