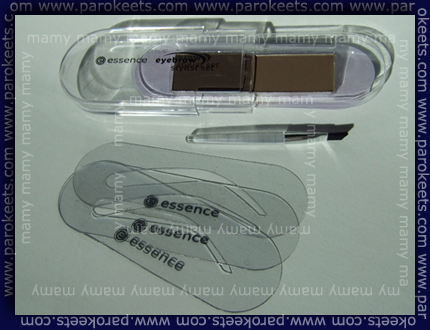 We all know eyebrows are essential for the perfect look. Since I don't belong in the group of women with perfect eyebrows, I have to define them.
For couple of years I used Dior Eyebrow Pencil and I was quite happy with it … well, except the price, of course.
Gejba showed me Essence Eyebrow Stylish Set. It contains light shadow that perfectly matches my eyebrows. Brush you get with the set, is pretty much useless to me. Firs time I saw accompanying stencils, was today, when I took apart the whole set. I won't be using it anyway – I like my natural eyebrow line.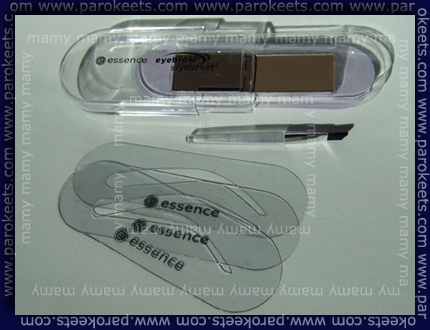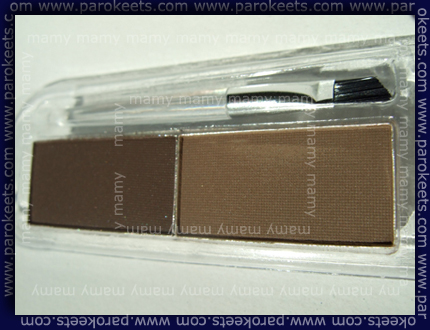 Since packaging is not adequately build for transport I depoted the light shade and put it in Artdeco magnetized box. For application I use Erdesa brush. Eyebrows look natural, staying power is good and so is application. Price is very affordable – around 2 EURs.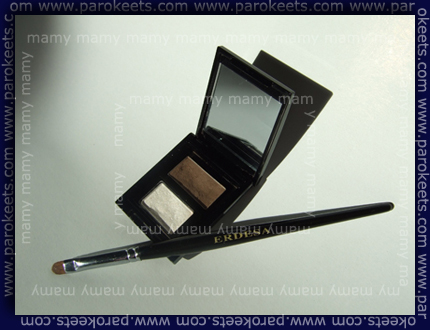 On every family trip to foreign countries I take some time to visit drugstores and such. This time I discovered Catrice Eyebrow Designer. There are two shades available – I decided for the lighter one 030 Natural Light Brown.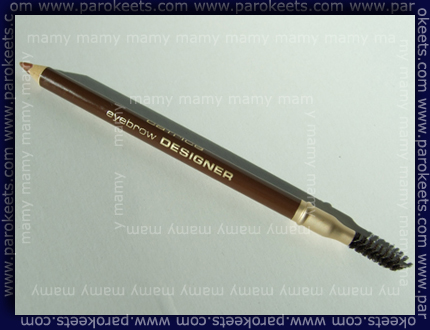 I definitely scored with this one. Pencil is easy to apply and to carry around. On the other side of it there is brush, which enables you to complete project "eyebrows". At first opportunity I'll buy one to stock up. Price – 2 EURs.
In general you'll find lots of great products at Catrice stand.
Swatches: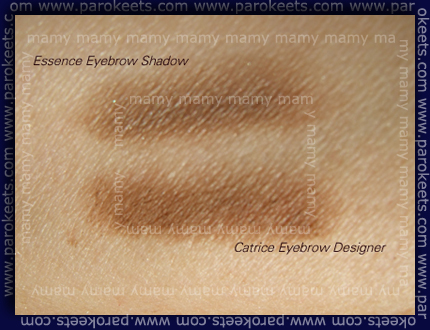 If you have to accentuate your eyebrows every day, I highly recommendyou try out both products. I think you won't be disappointed.