It's so interesting! I've had s-he stylezone polishes in front of my nose all the time and I didn't even bother to look at them, because the rumour said that they chip very quickly and I believed every word. What a mistake! The line contains truly great shades from sheer pinks to unusual yellow, green and blue shades. At first I was convinced that I would at least have application issues, but nothing like that. Almost every shade I own applied like butter. The brush is a regular one. Round and I like it. The local price for 11ml of contents is less than 2€. In general I don't have any complaints about s-he polishes, except for the names, which are numbers… boring
420 is a wonderful red shade with red and purple shimmer. It reminds me of cherries.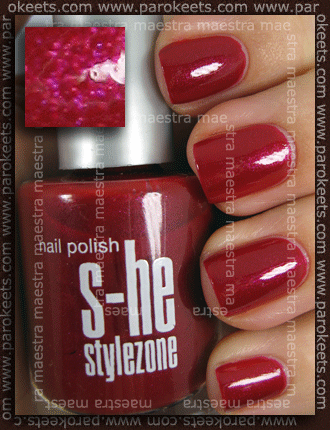 On both pictures there are two coats. The picture below is taken with flash.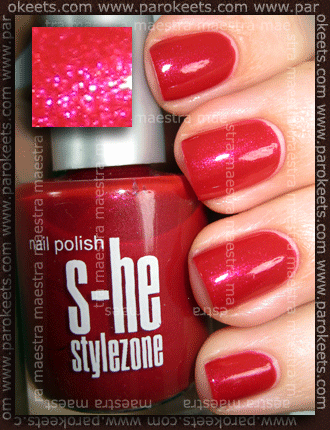 435 is a real chameleon. In the bottle it looks warm red shade with gold shimmer, but to my surprise it looks completely like raspberries on my nails under certain lightning. Definitely a wonderful shade! In the pictures below there two coats of color.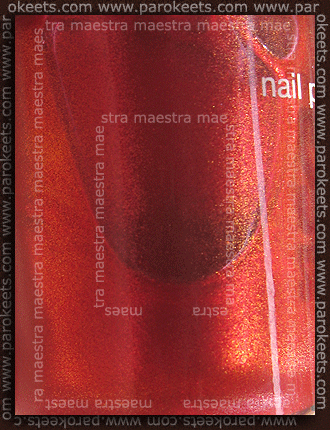 …detail from the bottle.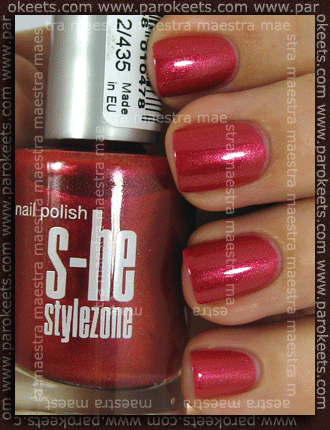 …raspberries like.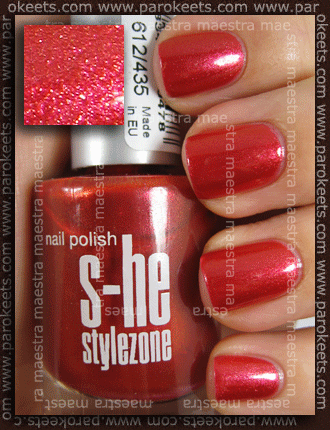 …warm red.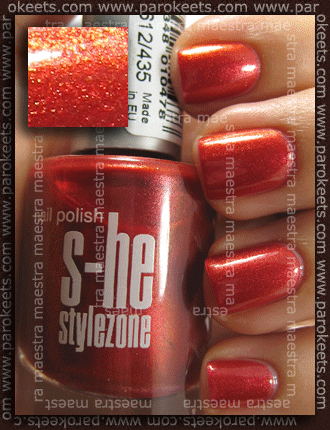 …a hint of orange.
As I mentioned before, I'm very satisfied with s-he stylezone polishes and I recommend them heartily.