Since you can't buy Christmas 2008 collection anymore from Sweetscents store, I decided to make more of a photo essay about remaining eyeshadows. Some of the shades are present in new limited edition as well, so I hope they are of some use to you.
Like in previous entries swatches are made from top to bottom with: no base, over UDPP and foiled.
Jardin: goldish-green that goes well with warmed toned shades.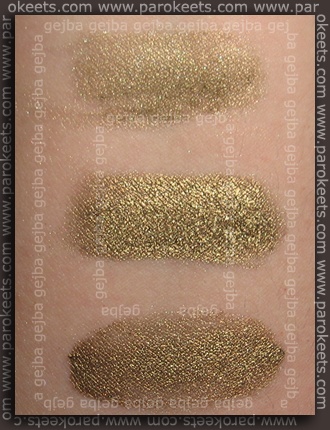 Spearmint Glow: apple green.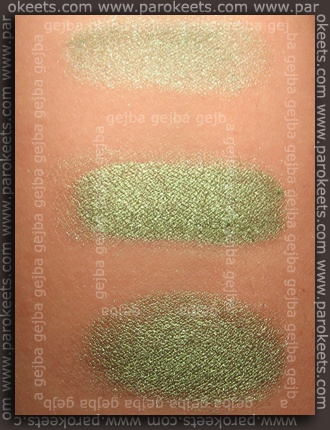 Denali: light blue.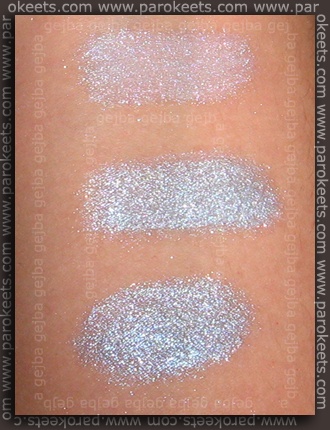 Confederate Blue: gorgeous mid toned blue.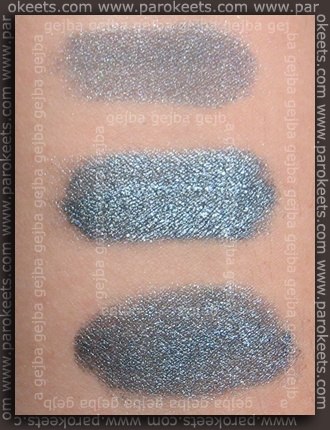 Smoked Navy: gray-blue shade which is wonderful for shading.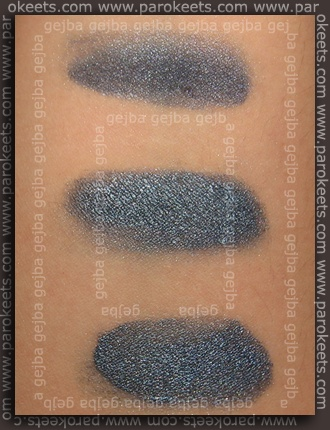 Black Shimmer: black eyeshadow with little bit of green shimmer in certain lighting.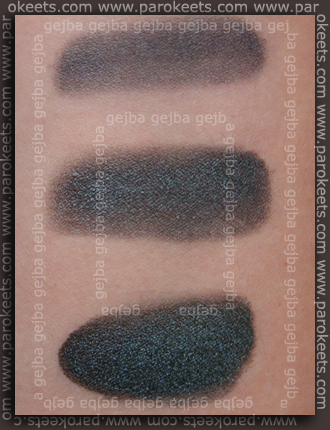 Stardust: glittery gold eyeshadow.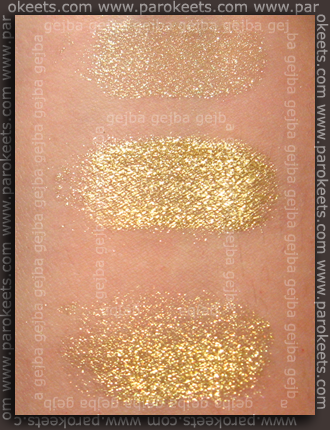 Holiday Magic: copperish-brown, ideal for everyday make up.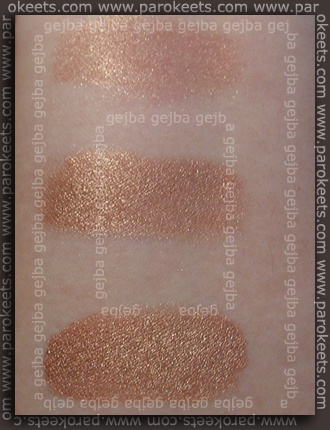 Suntan Bronze: finely milled eyeshadow, very similar to Natural Suntan Bronze.
Spring Fever: brown shade with multi colored shimmer.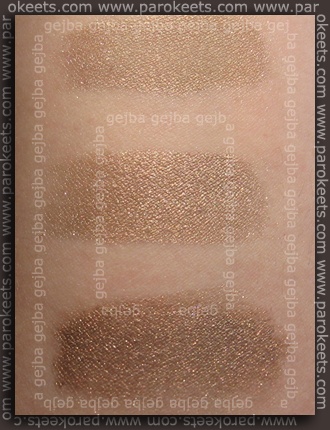 Sable Shimmer: dark brown eyeshadow with gold shimmer.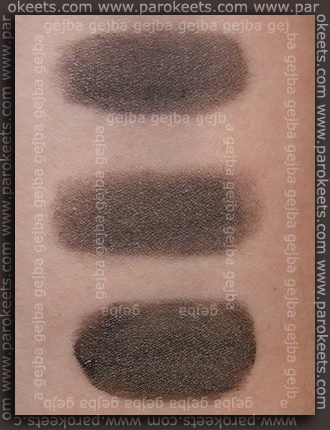 Satin Slipper: besides Innocent, moste used highlighter in my collection.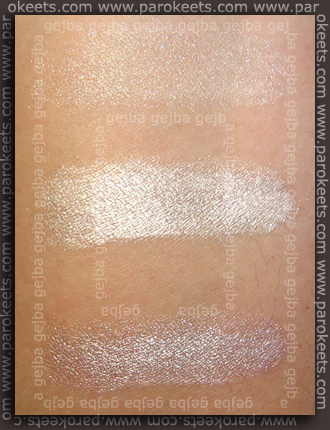 White Pearl: can be used for highlighting, but I prefer Stain Slipper.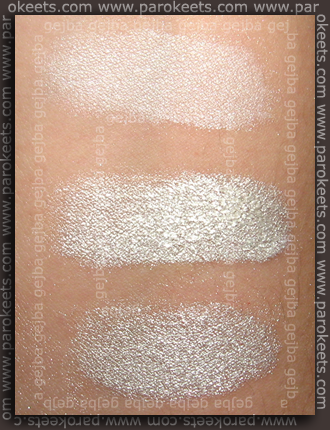 Silver Bells: light silver shade.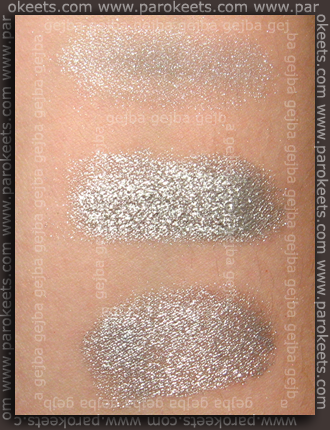 For the end of this series – Maestra's make up.