I saw Orly Prisma Gloss Gold in Tran Design store and had to have it.
When I held it for the first time, I said to myself – where is all the shimmer?!? This is how it looked like: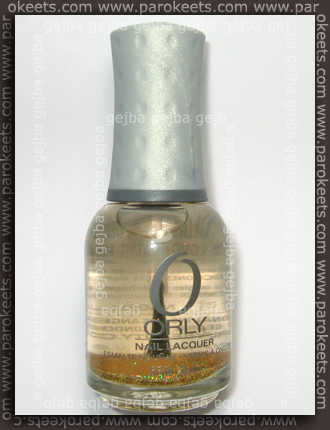 After serious use of muscles for moving metal balls all over the bottle, it turned into this: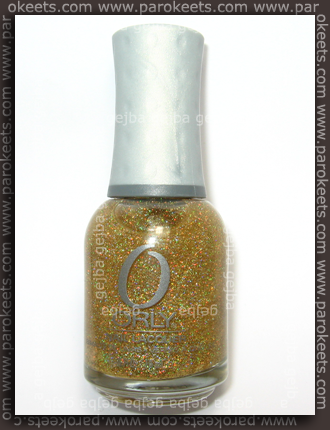 After I applied it over Essence Cherry Juice, I thought it to be a bit too much for my taste.
Since holo effect looks best in sunshine I took most of the photos in our backyard.
Base coat + 2 layers of Essence Cherry Juice and 1 coat of Orly Prisma Gloss Gold:
So I applied one more coat of Essence Cherry Juice, to soften the holo effect.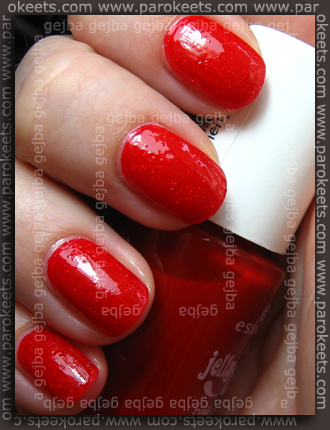 Since Cherry Juice was not sheer enough for the effect I was looking for – I tried with Essence Cotton Candy polish, that Maestra was kind enough to let me borrow for I while.
First I applied two coats of China Glaze Ridge Filler (staining makes it necessity to use something with camouflaging effect ) and then three coats of Essence Cotton Candy polish.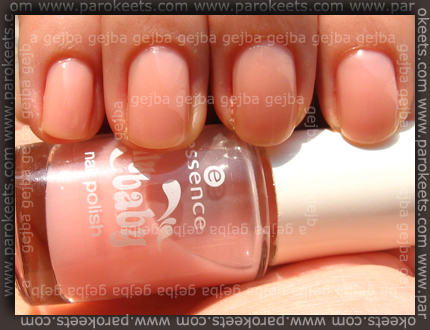 This is how it looks with Orly Prisma Gloss Gold on top of it: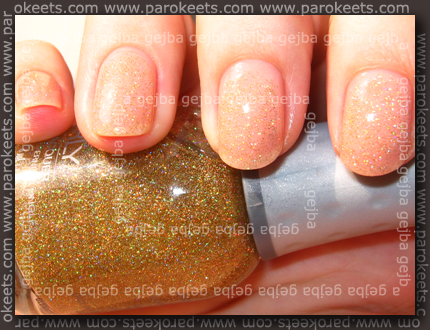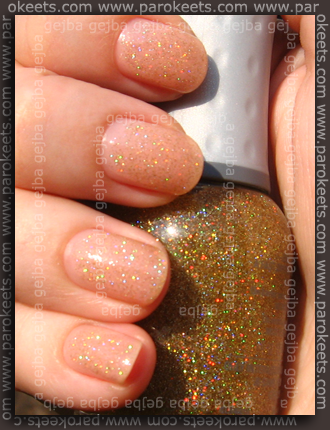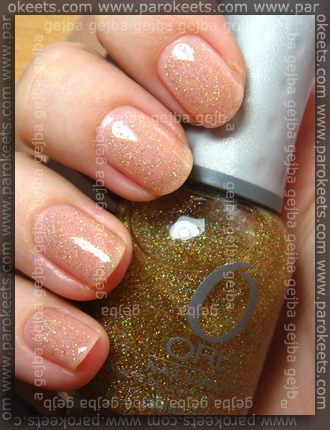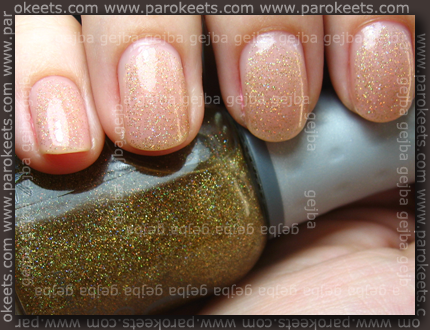 I added another layer of Essence Cotton Candy polish and took more photos.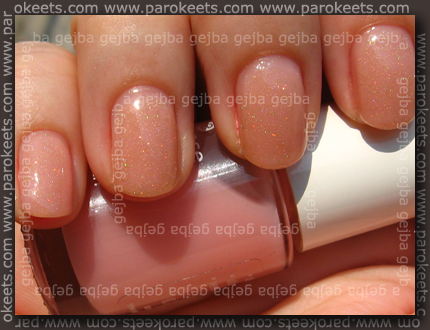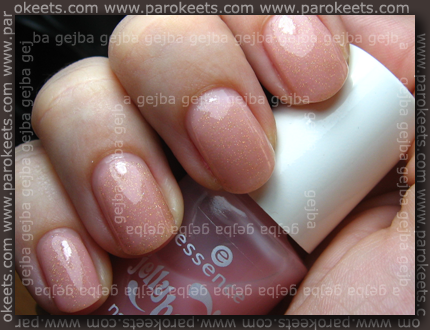 Orly Prisma Gloss is also available in silver version. I paid 3,19 USD (2,4 EUR) for my polish.
I would need sheer jelly polish in vibrant color for the effect I was looking for. I would prefer red or purple. Do you have any suggestions?
So – how do you like my sandwiches?