I have some EOTD for you today of which I am a bit proud. It's not a complicated make up, but I've made some effort. And I think it looks good with my green eyes.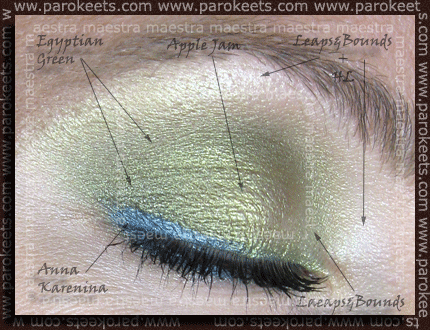 Mineral eyeshadows that I used: Everyday Minerals – Leaps & Bounds, Anna Karenina; Sweetscents – Egyptian Green, HL; Gosh – Apple Jam.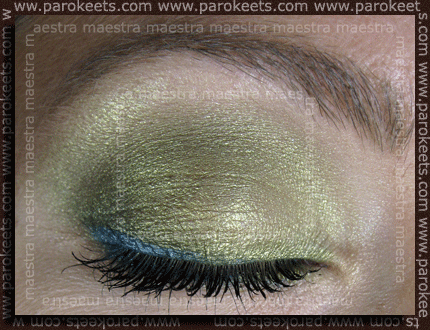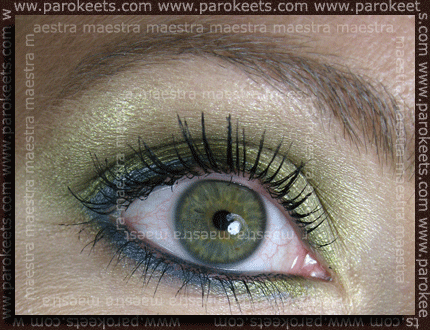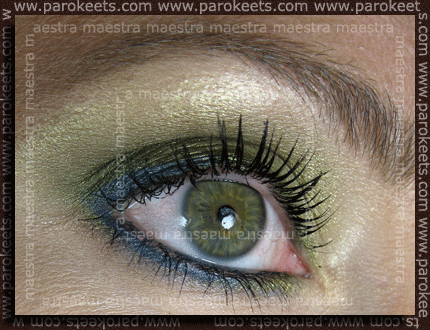 The more I look at these pictures the more I like the blue-green combination. And I find Anna Karenina so pretty. Such a great blue eyeshadow. Thanks, Nati!