Orange nails for the summer… HOT HOT HOT!!! That's why I have some orange suggestions for you today.
S-he Stylezone – 457 is a creme light yellow-orange shade. This shade isn't very bold and is perfect for people who are afraid of bold orange colors or simply don't like them. I don't know if this shade is still available, because I got it half off and that probably means that it was discontinued.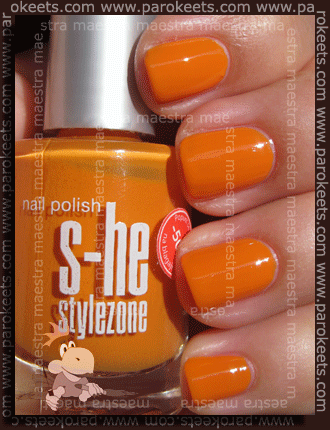 N.Y.C. – Times Square Tangerine Creme is a really bold orange shade and it has some red tint to it. There are two coats in the picture.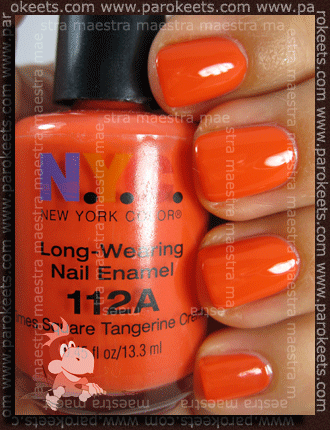 L.A. Girl Flare – Flushed is a neon creme orange shade. This one stands really out in the crowd! It's eye catching and I love it! No application issues with this one. There are two coats in the picture.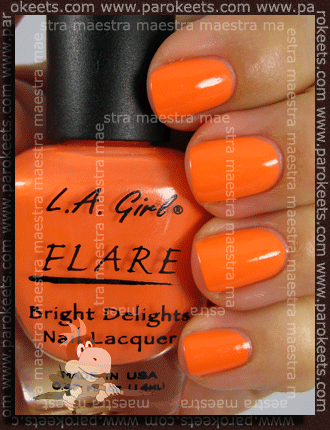 Like all neons this one also dries matte. Nothing one coat of top coat couldn't handle!
What do you think? Which one is your favourite shade from the bunch?