While watching pictures of "polish disasters" on one of the Slovenian forums, I asked myself, are nail polish corrector pens really such a huge secret or are some people afraid of them for one reason or another.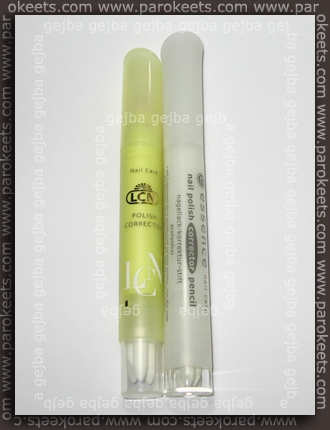 When I started to use darker polishes, I couldn't imagine applying polish without corrector pen. I don't use them much now, but they do still come in handy.
I currently own two nail corrector pens: Essence Nail Polish Corrector Pencil and LCN Polish Corrector. Both of them are acetone free and have extra tips included.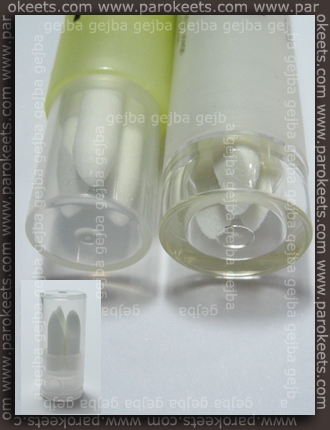 LCN tip storage is demountable. I usually don't remove it on purpose … since I doubt I wouldn't find it again. I'm forever chasing it around as it is, since it's loose and it comes off all the time.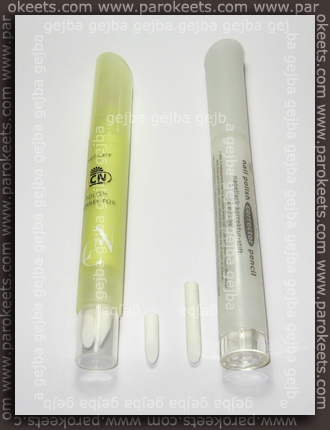 Both pencils get the job done – but LCN one does it little bit better. It has firmer tip that lasts longer than Essence one. I prefer firmer tip when I'm repairing slip ups on the nail itself – firmness gives me the precision I need. One of the pluses for LCN pencil is also stronger nail polish remover – it removes "oopses" quicker and with minimal mess.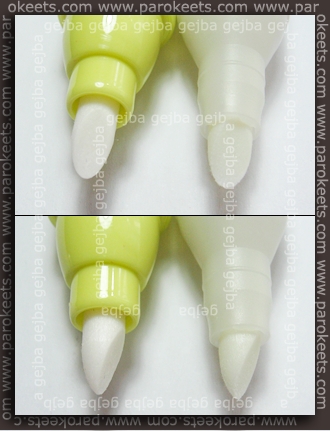 As you can see, LCN has thinner and more pointy tip – another reasons it gives you more precise clean up than Essence corrector pen. If I add in the equation longer lasting power of LCN tips, I have a winner … even thou it costs more than Essence one.
But I do find that corrector pens work well only if you have smaller slip ups. They're not as good with larger areas or "bleeding" polishes.
So, which corrector pen are you currently using?