Last week I bought Ombia glass file in Hofer store.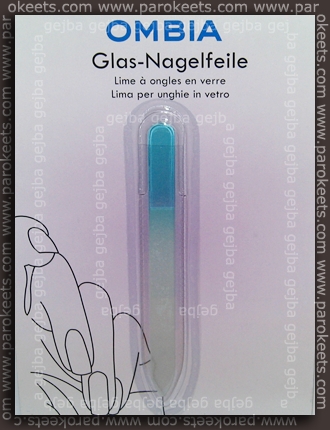 File is protected with plastic shield. I'm not really sure what is its function, since glass files are known for its fragility, so it really should have stronger casing.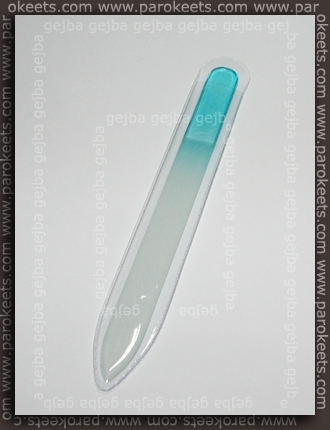 I already had Essie crystal file, so I compared the two. As you can see, I use Essie file a lot, name on it will soon be just a memory.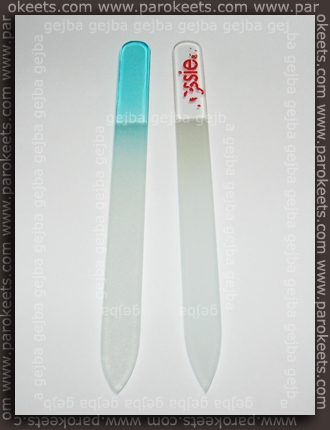 Size is almost the same, Ombia file is just slightly larger.
There are two main differences. Ombia file has rougher surface, while Essie file has sharper/narrower tip.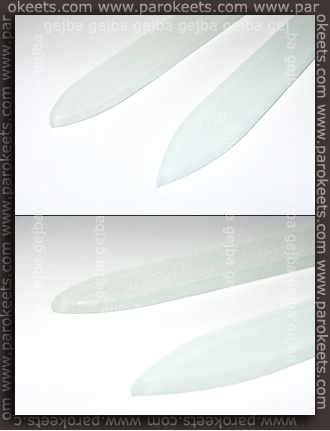 I'll be using Ombia file for quick shortening of the nails, since it's just to rough for regular usage.
Price for Ombia file is 2,99 EUR, while Essies costs around 15 EUR. Quite a price difference, but in this case Essie file is worth its price.
In one of the previous Hofer sales I bought Ombia nail polish remover pads.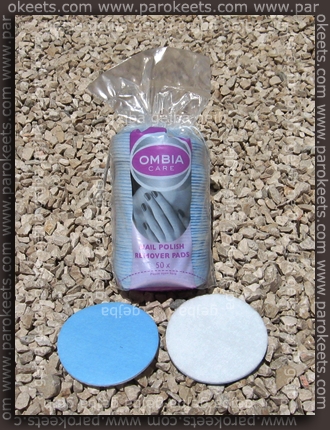 You get 50 pads, which have plastic covering on one side (blue color). Its purpose is to prevent leaking of nail polish remover on to your hands.
It's interesting idea – but I don't like them very much. They may come in handy for smaller repairs, so you don't ruin you manicure, but otherwise, polish leaks at side of the pads, so you still get polish remover all over you.
And keep in mind, you only get to remove polish with one side of the pad, so you need more pads to remove nail polish. Not very ecological.
I don't remember how much they cost, but I now they were not cheap.