Last week I had a lunch date with Maestra. Of course I could not go with my unpolished nails, so I quickly put on Deborah Shine Tech no. 02 polish.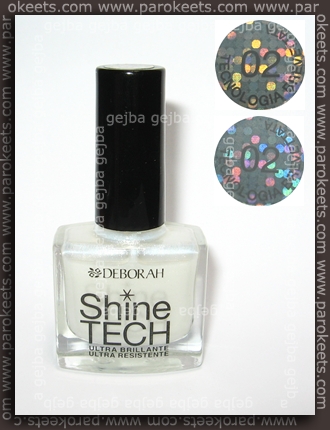 I like Deborah stickers on polishes – I now right away if polish is creme or shimmery.
I used Poshe Super-Fast drying topcoat over it. Big mistake – even after 30 minutes polished was still not dry. Of course I ruined my manicure on couple of fingers, so I reapplied Deborah polish again on damaged nails and used Essie Good To Go this time.
But I used G2G only over newly painted nails and not over all of them. By the time I arrived on lunch date couple of more nails were ruined.
I gave up, and used two "undamaged" nails to try out gradient manicure with Essence Open Water Dive nail polish. My inspiration was one of Maestras manicures.
I left original manicure on one nail (2 coats of Deborah Shine Tech no. 02 + 1 coat Essie Good To Go) and semi circularly applied four of five layers of Essence Open Water Dive and finished it of with top coat.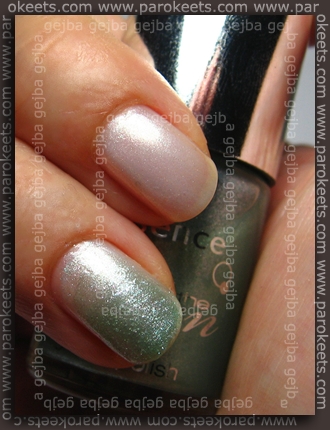 I thought long and hard wheather I should show you this picture of not, but what a heck. You should see my failed manicure … once in a while.