Today I have two minis for you. I got both polishes from people that are very dear to me.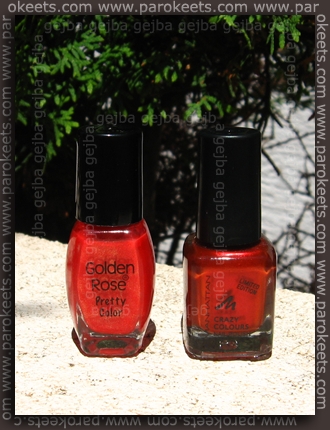 I'll start with Golden Rose 143.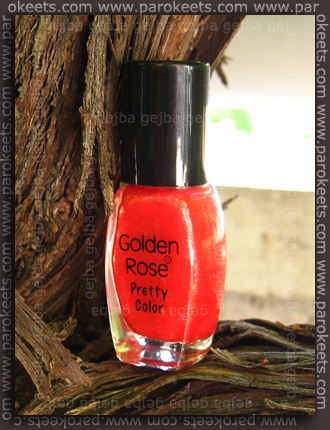 Now this is one lovely summer color. Ton of multicolored shimmer gives this polish reddish-coral color. It had noticeable tip wear almost the same day when I used it with Pretty Woman Ridge Filler and Essie Good To Go top coat. I'll have to try it out with other base and top coats.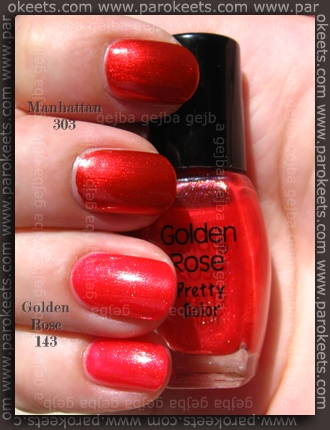 More layers you put on more is polish red and less coral colored. I used only two coats but third one wouldn't be amiss because of the visible tips.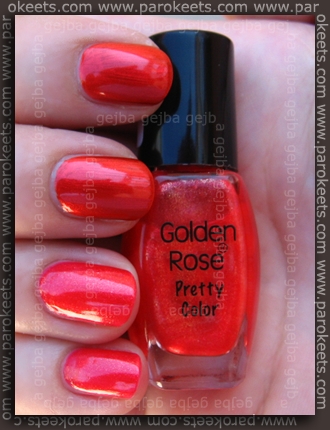 Manhattan 303 is part of the Crazy Colors LE.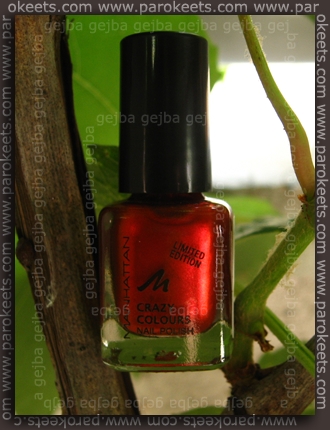 This red polish is loaded with goldish-orange shimmer which gives it almost metallic finish.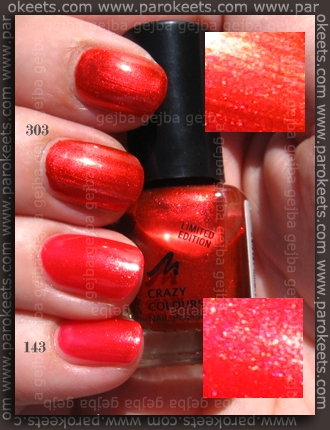 It's quite streaky and not as easy to apply as Golden Rose. I assume problem lies in thicker formula. But I'll probably be good for Konad.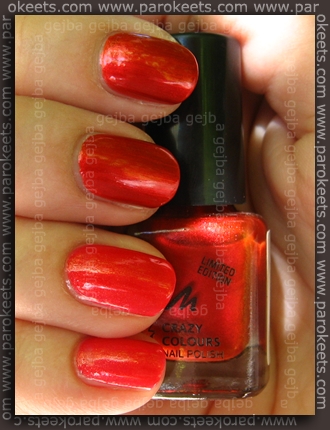 Both shades come in mini bottles with 5ml of polish inside.
I did find it interesting that Golden Rose polish only has 8 month expiration date. Hmmm – I wonder why?