First my EOTD. The eyeshadows I used: EDM – Leaps & Bounds, Sweetscents – Yellow Shimmer, Orchid Pearl and Gosh – Sunstone.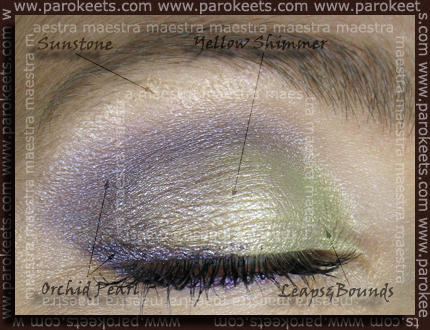 This time I put some more effort when applying the eyeliner.
Next is my NOTD, which I LOVE! It is Avon – Blue Flare.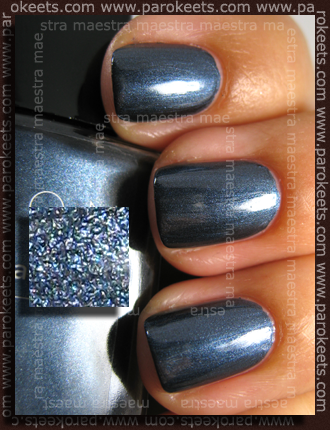 I'd say it's a greyed out blue with a tiny hint of green. Maybe it's a stormy blue. It has a metallic to shimmery finish. The application was perfect. It's highly pigmented, so one coat is almost enough. The second coat is just to smooth out the mistakes you made applying the first coat. There are two coats in the picture.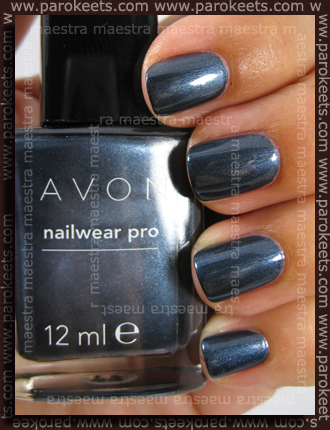 I instantly fell in love with this shade. It is such an unusual blue and I LOVE it! Avon, great job!
Have you tried Avon nail polishes yet? What do you think about them?