Wet N Wild Rock Solid collection has this gorgeous duochrome called Dream Black Metallic.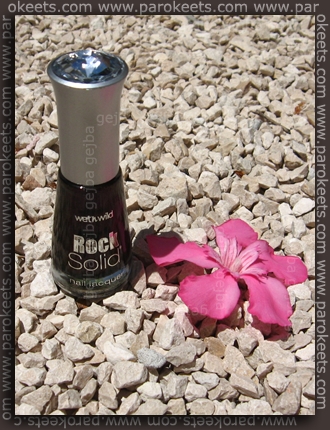 There are three major colors: black, green and purple. Maestra nicely caught the iridescent effect in Wet N Wild – nail polishes and speed glosses post.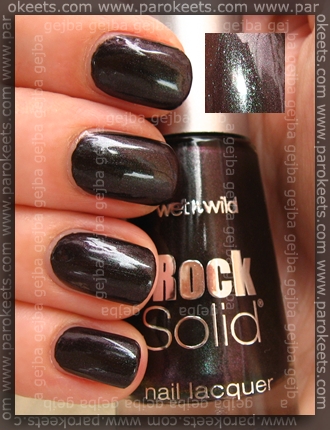 This is one of those shades, I just can't keep from admiring.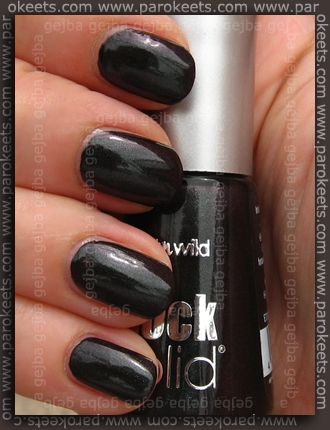 On my nails vampy green prevails most of the time. I love the fact that its vampy green without being black with just a speck of green.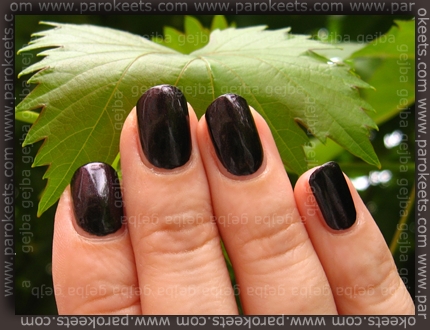 Purple is rarely shown, but the polish would not be the same without it.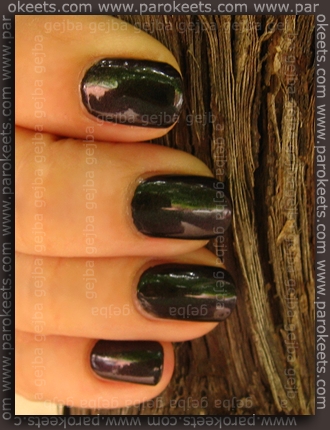 I used 2 coats without top coat.
Next time I went shopping, Wet N Wild Timeless Red went home with me.
Price is somewhere between 2 and 3 EUR.
Maestra said that S-he 434 is possible dupe for this shade. Major difference is that S-he has larger shimmer.