Today I have some Wet N Wild things for you. I'll start with the two lip glosses from the Speed Gloss line. On their web site it says…
Fuel your lips with a fusion of natural, energy-boosting ingredients: Ginkgo Biloba, Ginseng, Guarana, Acai and Vitamin E. These highly-concentrated antioxidants and revitalizing botanicals rejuvenate and condition lips for a healthy dose of intense color and shine, with a kick!
The glosses contain peppermint, which can be tasted and smelled.
Manic Mauve is a very sheer nude shade with lots of shimmer that flashes from brown to green.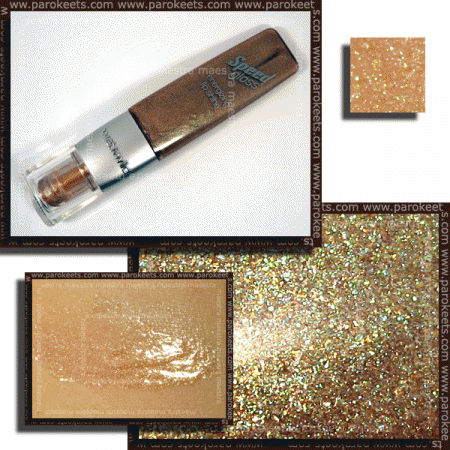 Uncontrollable Pink is less sheer than Manic Mauve. This one is pink with magenta and purple shimmer.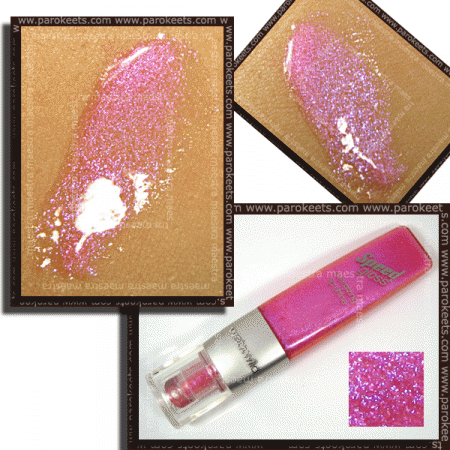 I don't like the packaging, because you have to squeeze the gloss out. The glosses are quite sticky, which is also not a good thing. The shades are something special and that's why I bought them in the first place. Overall I don't like these glosses very much and wouldn't buy them again.
And now let's move on for some really good stuff.
Mystic Quartz is a really pretty shade from the Rock Solid line. It's a shimmery shade of fuchsia with some lavender hint to it.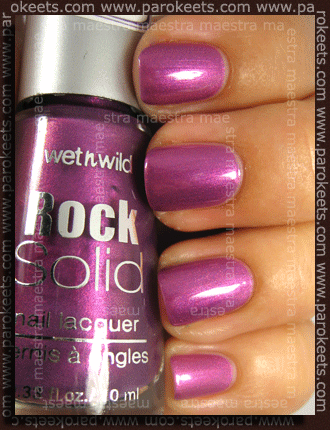 Besides the pink-violet shimmer there is also some blue shimmer.
There are two coats in the picture.
Wild Orchid is from the Wild Shine line. This one was a love at first sight. At first I was afraid it would be sheer, but as it turns out, it is a little bit sheer, but nothing that three coats couldn't handle. The base is blue-purple, which looks more purple in the bottle and more blue on the nails. What makes this shade special is the holographic glitter.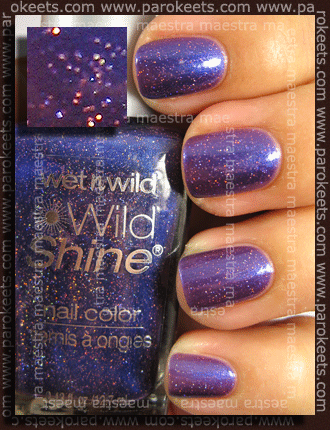 Dream Black Metallic from the Rock Solid line is a black duochrome shade, which flashes from black to purple to green.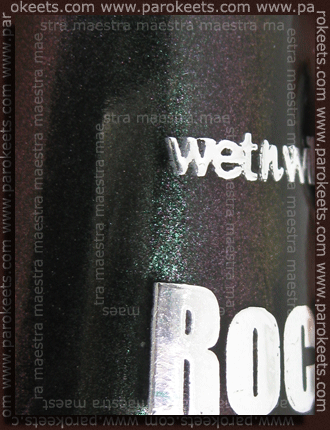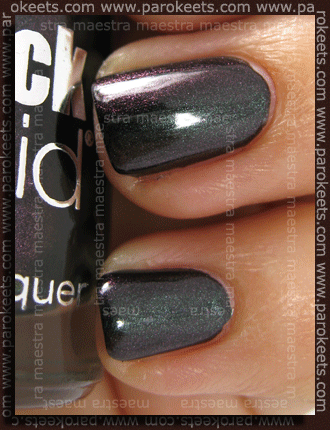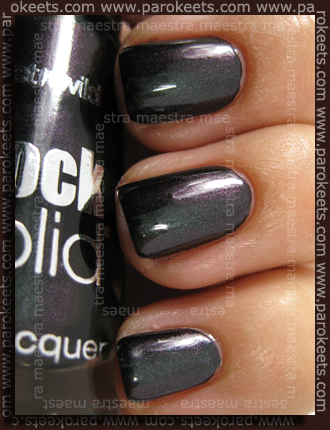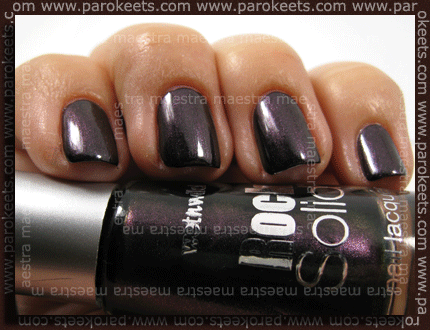 There ware no application issues with this one. There are two coats in the picture.
Pretty In Pink Diamonds is a sheer nude shade with lots of gold irregular shaped shimmer. The shade is sheer but buildable, so you can get a good coverage with three coats.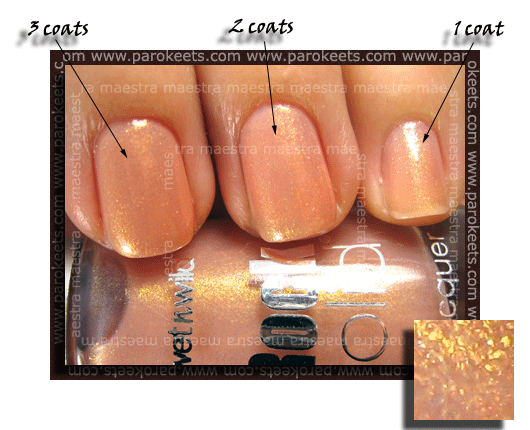 Reckless Nude from the Wild Shine line is a nude shade, with a hint of apricot. There are two coats in the picture.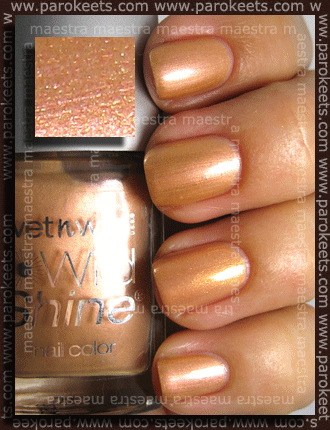 I added one coat of Pretty In Pink Diamonds over one nail, but the end result isn't spectacular.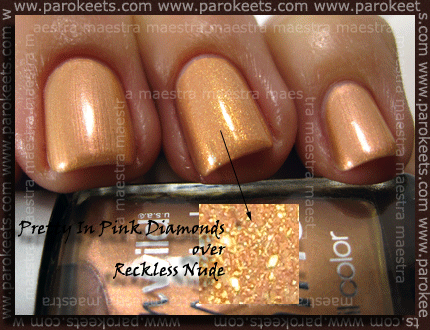 And finally… the beautiful Timeless Red.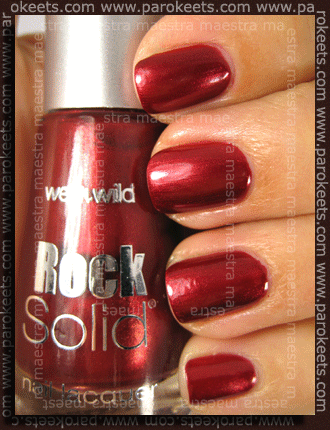 Wet N Wild nail polishes are great. They have great colors and the application on these was perfect.
What do you think? Do you have any experience with Wet N Wild?