New Alessando LE just reached us. It's called VAMP.
261 shade was love at first sight. I just had to buy it.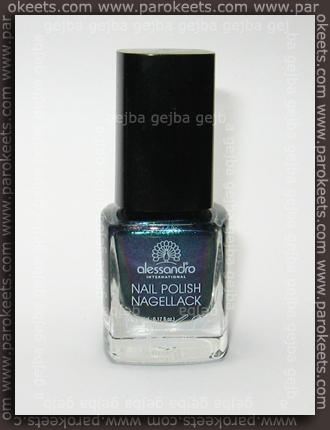 The minute a saw green, blue and purple colors blended in one polish I just knew it had to be something special.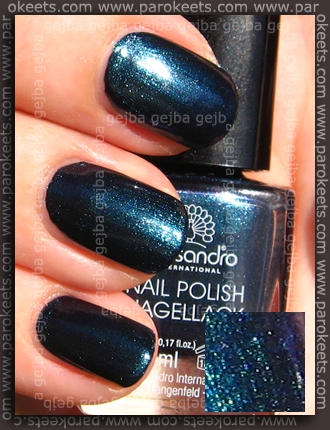 Colors go from deep blue to petrol green and occasionally shy purple comes out to play.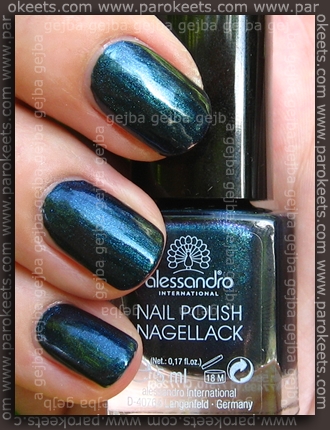 Application was easy. Since it has mini brush even curves presented no problem.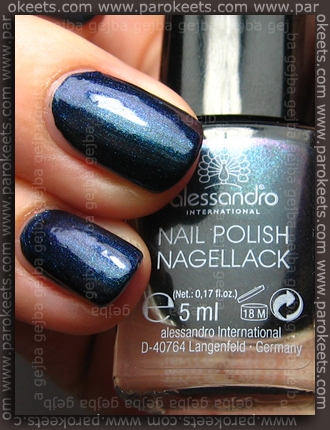 I'm not really into duochromes since they usually contain at least one color I don't like. 261 has no such problems.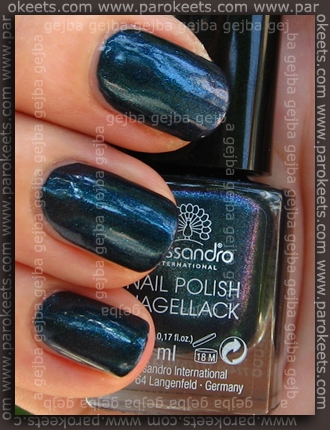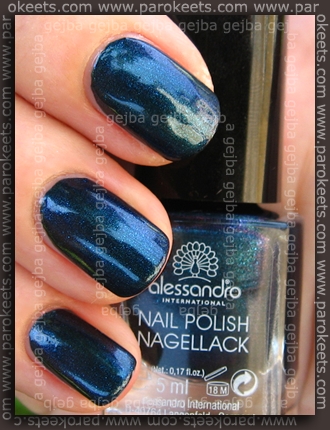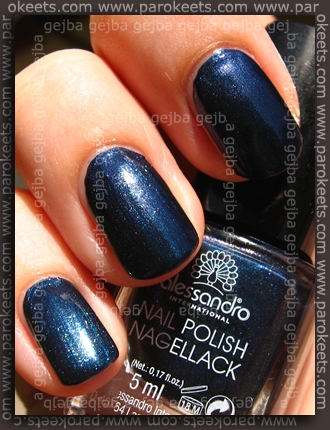 I could not capture the purple shade, but you can see it in bottle, usually in corners.
I used two coats, no top coat.
Price for one mini (5 ml=0,17 fl.oz.) is 4 EUR (5.5 USD).