Made With Love TE is already available in our drugstores.
Nothing looked good to me … besides polishes of course.
Blush is almost invisible;
eyeliners come in boring colors: black, brown and pink;
liquid eyeliners (gold, black and pink) would be perfect if Essence sold them with sponge and called them cream eyeshadows;
quattro eye shadows are OK, but not as finely milled as my favorites … mineral eyeshadows;
both perfumes are kind of sweet – Secret Love is just more fruity;
cosmetic bag looks to me more like pen case.
But I did buy all three polishes.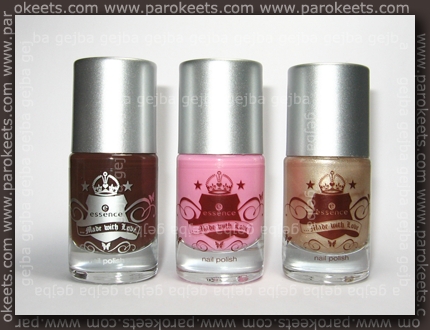 First I tried out Love2 … and did not like it very much. It's too streaky for my taste. I achieved somewhat satisfactory application with 3 thin layers or 2 thicker ones – in both cases it took ages for polish to dry. There are two coats without top coat in photos.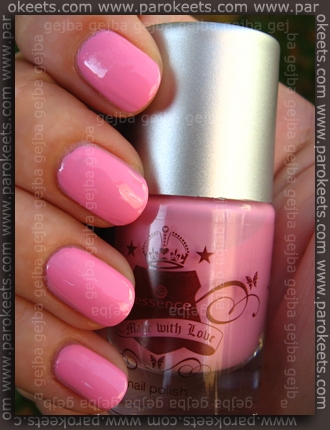 It's creme pink shade I'll be using as base for stamping. Color is OK, but I'm not really a fan of creme polishes.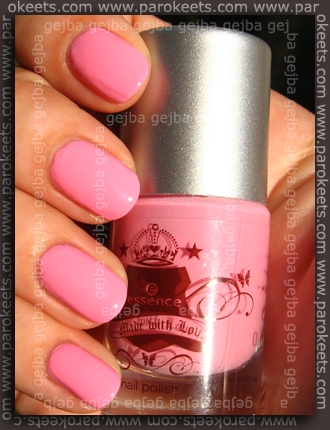 "Sun photo" is little bit to light and not enough pink.
Love Of My Life is gorgeous polish in champagne color with interesting multicolored shimmer.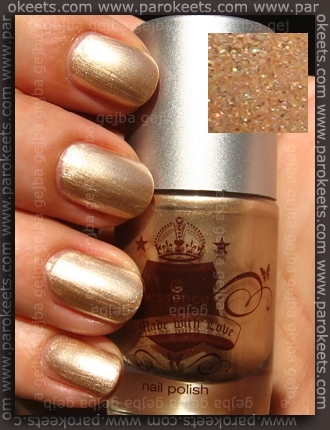 I expected it to be more streaky because of its metallic finish, but I was pleasantly surprised.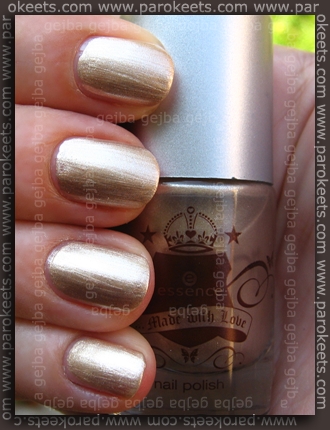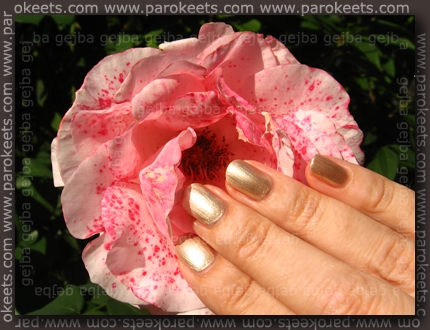 My first thought was – this shade would be perfect to use with Konad over the In Love polish. But since I didn't have any appropriate plate at home, Maestra came to the rescue. She let her imagination loose and Maestra's beast was born. :D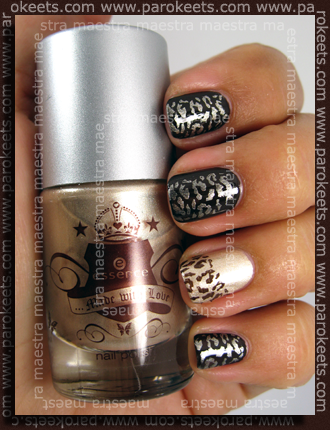 She used one layer of In Love or two layers of Love Of My Life polish as a base. Nail art on ring finger is meant to be little bit askew. Plate used is Konad IP m24.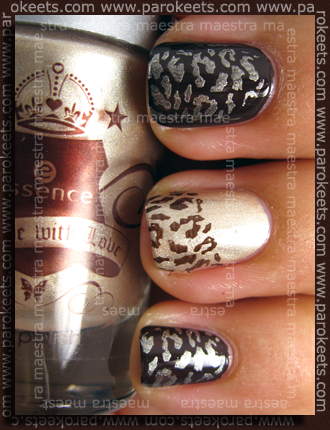 My favorite from Made With Love TE is In Love shade. I've been looking for more than a year for shade like this – darker brown without red undertones but not to much of gray or yellow at the same time.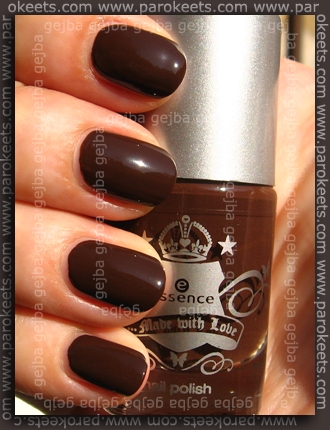 It looks more warm in sun picture than it really is. This polish also has creme finish.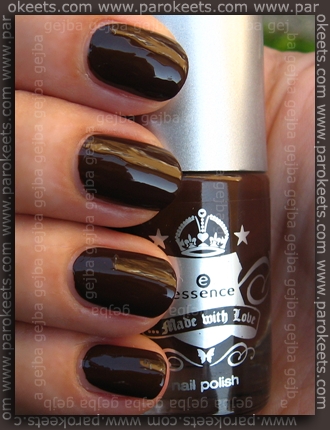 Don't you just want to eat up this chocolate shade?
I used two layers, but one is enough if you're little bit more careful while applying it. As Maestra showed you it can be used with Konad. I would suggest using deeper set images.
Polishes cost 1,75 EUR for 10 ml bottle.