Here is Essie's Blanc, a creme white mostly used for painting tips for french manicure. But I don't have a french manicure for you today, because I don't like french manicures. Instead, I have a complete manicure with Blanc and layering, which comes later.
First Blanc by itself…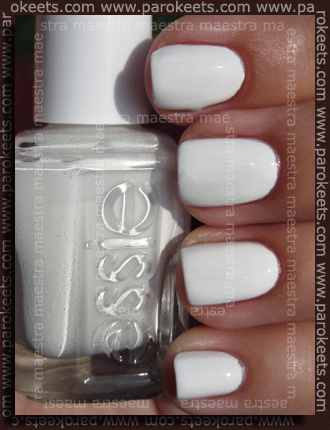 This is two thick coats. It applied fairly streaky which is a common problem for most creme whites.
I added two coats of Essie's Silver Bullions, which is small silver glitter in a clear base. I quite like the end result!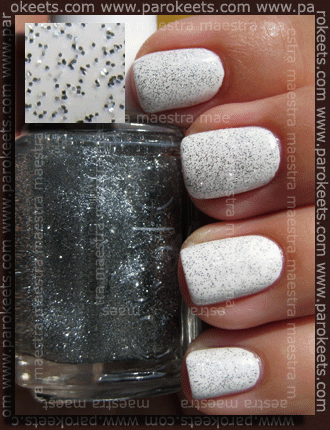 I think it looks festive and it reminds me of winter and snow flakes. I don't know why…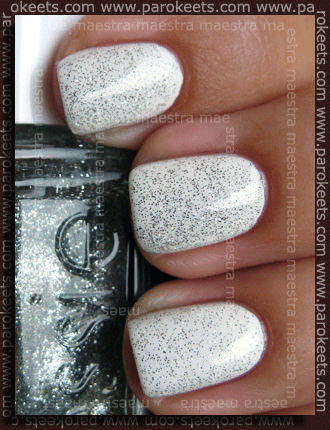 I really like Silver Bullions because the glitter particles aren't too big.
Thanks for looking and commenting!