Sarlett O'Hara was my first Essie nail polish and it definitely deserves its own post.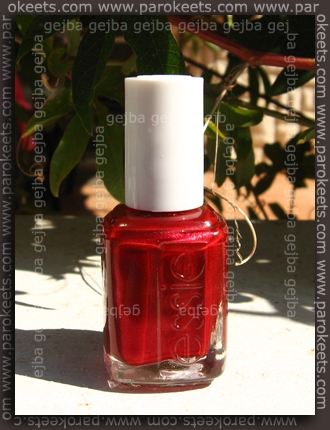 Essie really has huge collection of red polishes, but Scarlett was the only one I fell in love at the first sight. It's not true red because of its berry undertone, but I just love it.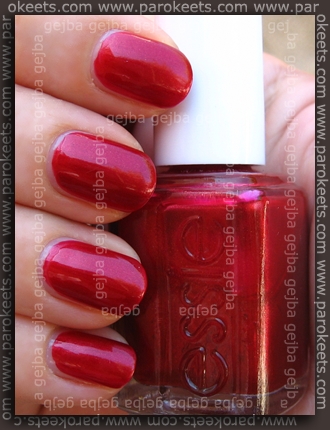 Polish has magenta, gold and red shimmer in berry red base. Sun brings shimmer to life so the polish looks more red than in shade.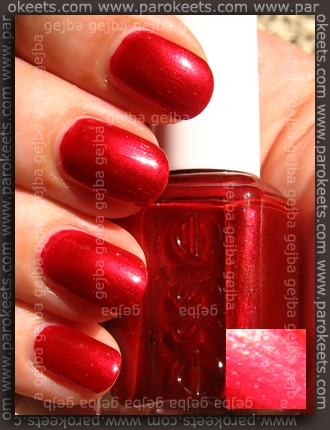 Bottle holds 15ml of polish. I have old formula which is not Big 3 Free. It did thicken a little bit even thou Essie put two metal balls in the polish to prevent that.
I have to use thin layers for fast drying polish to work.
I used 2 coats + Essie Good To Go top coat.