It took me quite some time to fink nail wheel with transparent "nails". White plastic gives me the wrong impression about polish opacity so it really had to be transparent one. I finally found one in Trans Design store.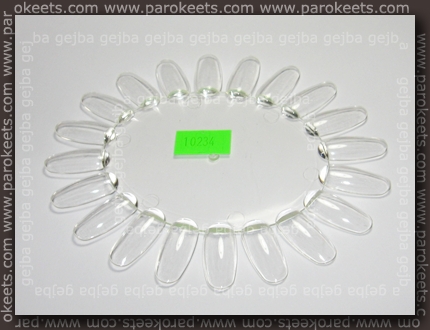 Price is very reasonable at 0,75$ a piece, but the shipping …
Right after I got the ovals, I received a lot of polishes from BIH (thank you Gaga ). Of course I had to test it right away.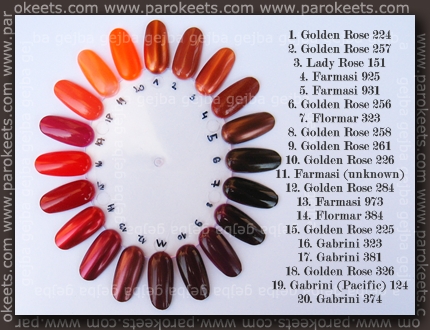 Only no. 19 has three layers, with others I used 2.
Here are close ups.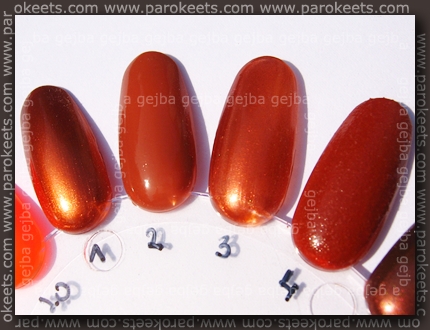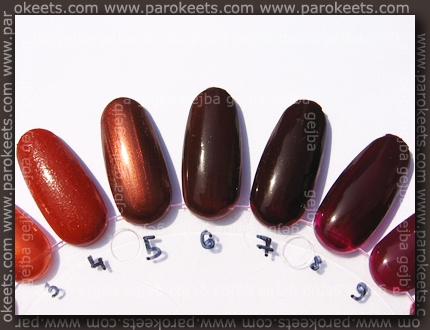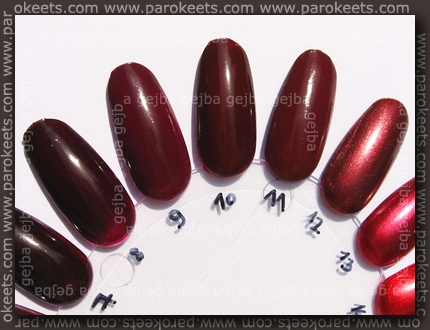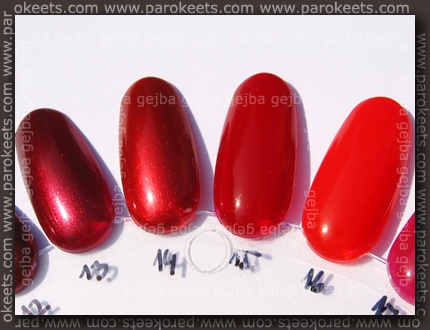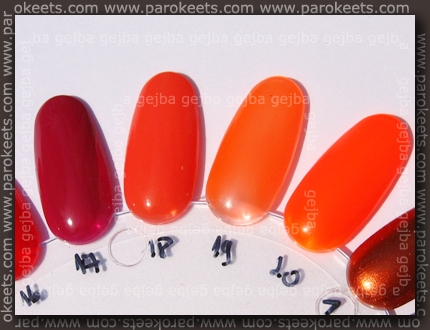 And the last photo of oval A.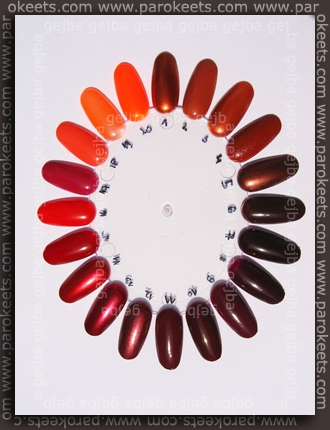 I love the idea, so number of ovals in my collection will be rising.
Did you find any similar product in other Internet stores? How did you like them?