I bought this gel eyeliner a long time ago and forgot to write about it. It's the color that convinced me to buy it. It's a perfect shimmery brown. Here is the swatch…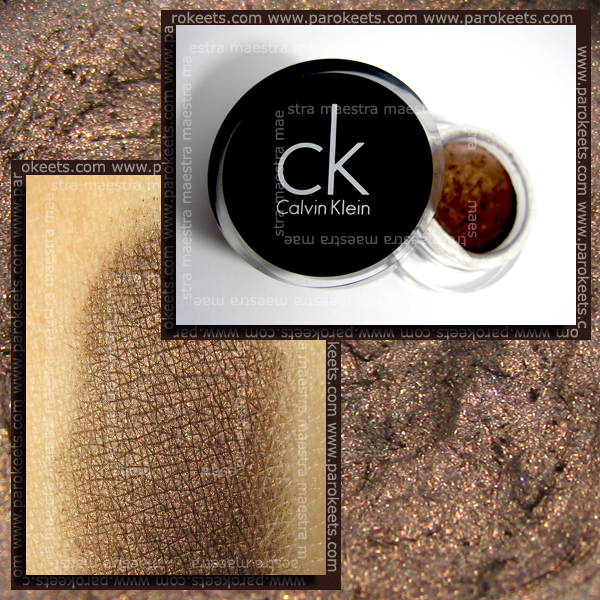 It's dark, it's shimmery, it's brown. Everything fits. It's the right consistency and I'm quite sure I 've had it for about 9 months now and it didn't dry one bit. It is true that I don't use it a lot, but it looks like the packaging is OK and it prevents it from drying out.
The only issue I have with this gel eyeliner is, that I suspect it irritates my eyes a bit. I'm not totally sure. I mean, this can be a huge problem for people with very sensitive eyes. That's why I mentioned my concerns.
Here is a picture of my eye wearing only Calvin Klein's gel eyeliner and mascara.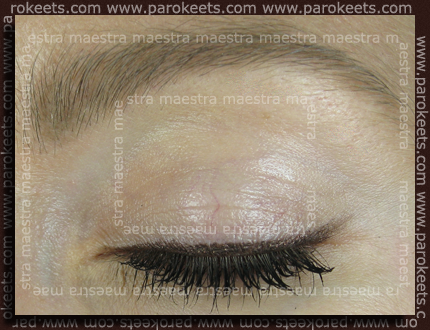 Do you have any experiences with CK's gel eyeliners? Did you experience eye irritation with them?