Today I officially joined the Club 30 (year-olds that is). I'm no less childish and no more serious than I was yesterday so I'm not really sure they'll approve my membership.
Today post-woman brought me Trans Design package with my new polishes in it. If I planed it I could not organize everything to receive the package right on my birthday.
My birthday manicure changed in matter of minutes. Essie Midnight Cami and China Glaze Awaken with Chez-Delaney H 22 plate jumped right on board.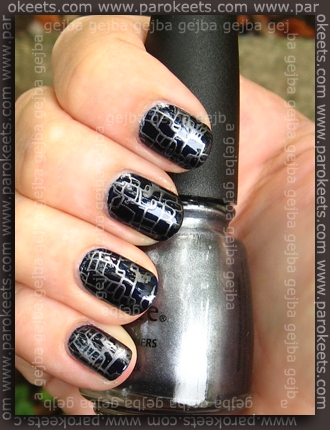 My mom baked me three deserts. Here is group photo, so you can at least have virtual "birthday cake".