While I was doing swatches for Essence Moonlight TE collection I was intrigued by the combination of Live Forever and Essie Matte About You. I could just see Konad over it. I used Stargazer 236 metallic blue polish and waves from Chez-Delaney plate H 17.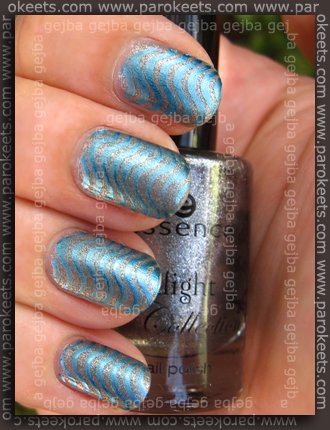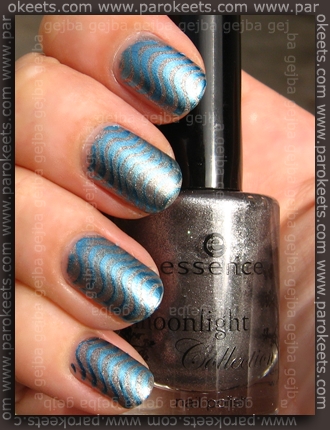 I can tell you that removing Live Forever after all those layers of polish was not piece of cake.
How do you like silver-blue/matte-metallic combination?