Today I have for you FOTD and NOTD from my dance performance.
MU is still unfinished, because I had to make it hours before the performance. Later on I added mascara and depend the Volcano Blossom eyeshadow.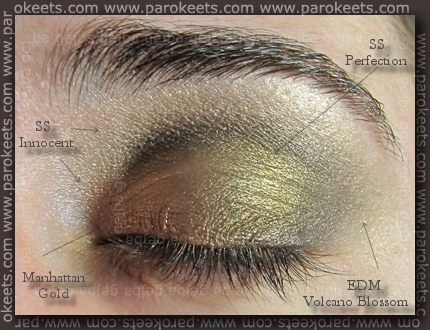 Maestra helped me pick up eyeshadows for the black-gold outfit I planed to wear, but that changed in the last minute do the make-up had to be changed little bit too. I just switched Sweetscents Monarch eyeshadow with Manhattan Gold LE shade.
EDM Volcano Blossom is great color but kind of unfinished or maybe unrefined. Love the gold color woven into the smoky base, but the shimmer just lays on top of the base and is not incorporated into it. Because of that, shimmer flies land everywhere except the eyelids.
Maestra was kind enough to undertake the job of shaping my unruly eyebrows. After a long long time, I actually like them.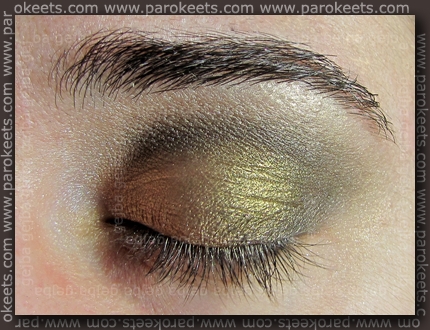 Make up was darker in reality, but the light "eat up" some of the color.
I combined Essence – All I Want – Under The Mistletoe polish … gorgeous red color, but the staying power is not as good on me as with other Essence polishes. It started to crack on the firs day.
Photo after 3 day wear + top coat. I used 2 coats.