I have three out of four polishes from the new Essence's All I Want trend edition for you today.
First of, the bottles seemed very familiar to me …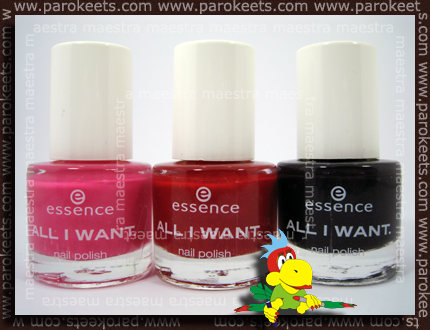 … they are the same as the bottles in trend edition Ethno Couture.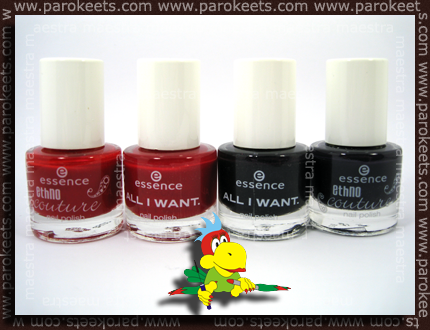 Some of the shades are similar too.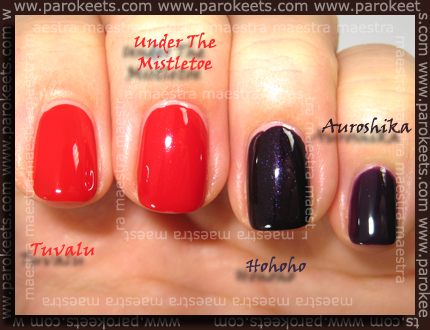 The main difference is that Ethno Couture polishes were all cremes, while All I Want polishes have tiny shimmer. The bases of the two reds are almost the same, while Auroshika has a bit lighter purple base than the Hohoho shade.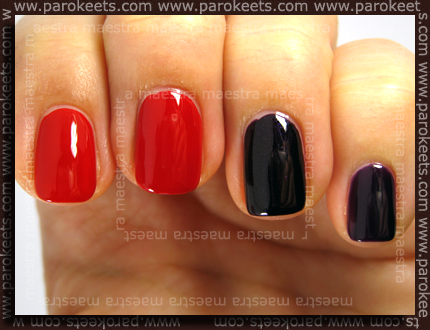 The shimmer in the red Under The Mistletoe is almost invisible on the nails, while the shimmer in the purple Hohoho is a slightly more pronounced and visible.
The third one is Santa Baby, which is a pink shade with hints of purple and tiny gold and purple shimmer.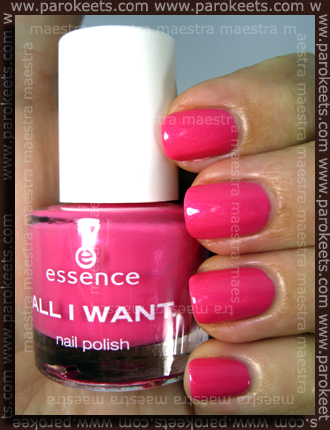 I didn't have any application issues with none of the polishes. They were all applied in two coats.
At the end I have some close up shots to show you the tiny shimmer.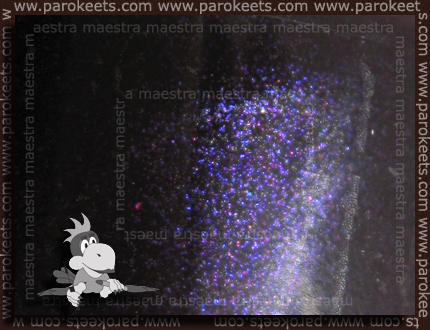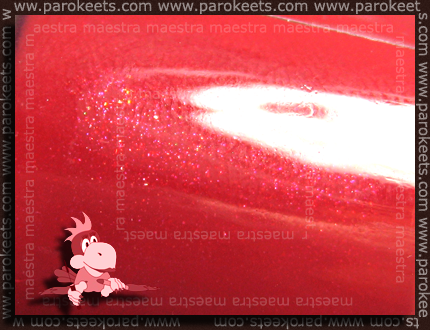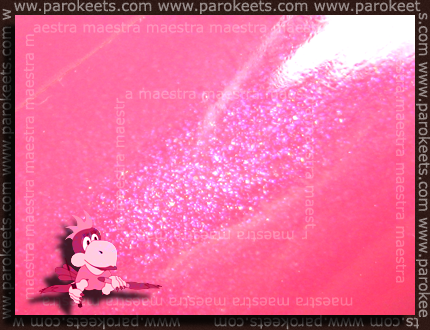 A 8ml bottle can be found for 1,75€.